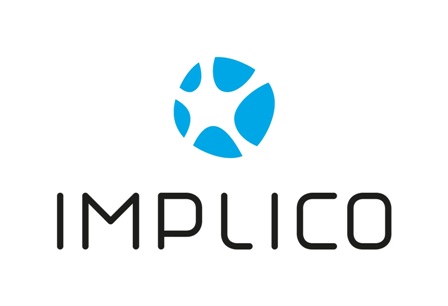 The long-running innovation partners in the downstream sector, TanQuid and Implico, are pleased to announce the completion of a visionary digitalization project: After intensive planning and implementation work, all processes at the Duisburg tank terminal are now running with the process-oriented terminal management system OpenTAS 6.0. In addition, the team uses specialized cloud services from the innovative "Supply Chain United" portfolio. The new IT landscape offers a wide range of benefits: Automated workflows. Expanded service offerings. Comprehensive data collection and evaluation. Paperless processes. Significantly increased flexibility, transparency, and security. And the ability to drive the ongoing energy transition both proactively and sustainably. Among others, there is now a sound basis to further build upon and focus even more strongly on the storage and handling of e-fuels.
The site in Duisburg holds a special position in the network of the leading tank terminal operator TanQuid. One reason for this is the enormous complexity of the facilities and processes. Another is the diversity of the service offer, which meets the demanding needs of a broad clientele from different industries. A total of 118 tanks hold a wide variety of chemical, petrochemical, alcohol, and mineral oil products as well as biogenic substances and liquefied gases. These are delivered and distributed by all common means of transport (truck, ship, rail, container, pipeline). Every month, around 3,500 shipments take place in Duisburg – including direct turnovers. The main focus is on the storage and movement of chemicals, which account for around 80 percent of Duisburg's product volume.
As the digital heart of the tank terminal, OpenTAS 6.0 controls all central steps and processes: from planning, loading and warehouse management to administration, quality control and customs documentation via EMCS. Even processes that previously took place in sub-systems are now fully integrated in the new software solution. A major advantage: TanQuid can record, analyze, and optimize all tank storage movements and developments directly and holistically on a data basis.
Digitized check-in process for trucks
Delivering and collecting products by truck is the most frequently used mode of transport in Duisburg. On site, it is now handled via a web service with a user-friendly check-in dialog, enabling drivers to conveniently check in and out at the gate using a touchscreen. This accelerates the process on the one hand and reduces the risk of errors on the other. At a later point, the introduction of the innovative Truck Online Check-in from Implico's "Supply Chain United" portfolio is planned, too. It will allow truck drivers to check in on their way to the tank terminal with a mobile device.
Successful innovation partnership between TanQuid and Implico
The multifaceted and dynamic large-scale project marked a challenging task for everyone involved. Here, the project team benefited from the deep understanding and good collaboration among the long-standing innovation partners.
"The committed efforts of the colleagues on site and the project team have paid off: With the go-live of the new OpenTAS version, our tank terminal in Duisburg is technically and administratively way ahead of the game," says Thomas Knutzen, Head of People and Technology at TanQuid. "The high degree of automation and the streamlined UI create perspective relief for the team in day-to-day business. Also, the new system enables a fluent exchange with other departments such as accounting. Across the entire site, we now collect even more comprehensive, reliable data. We evaluate this data in detail to continuously improve our business; and to provide our customers with optimum support and care."
Tim Hoffmeister, CEO of Implico, is very proud of the joint project success, too: "TanQuid and Implico – for over 20 years and counting, this team has stood for close cooperation and shared eagerness to innovate. Together, we have now equipped one of the most complex tank terminals in Europe with state-of-the-art TMS and cloud technology. This is a real game changer, especially in the context of the energy transition. After all, only those who fully embrace digitalization will be able to adopt the next trends on the market early on and use them for their own gain."
---
Information Source: Read More–>
Energy, Climate, Renewable, Wind, Biomass, Sustainability, Oil Price, LPG, Solar, Commodity, Coal, Electric Power, Energy Transition, LNG, Natural Gas, Oil,