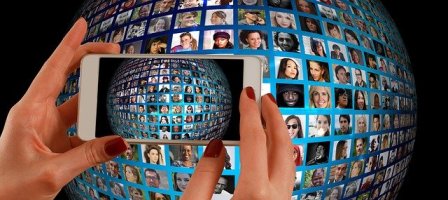 ADNOC CEO Calls on Oil and Gas Industry to Unite
His Excellency Dr. Sultan Ahmed Al Jaber, UAE Minister of Industry and Advanced Technology and Group CEO of the Abu Dhabi National Oil Company (ADNOC) today, called on the oil and gas industry to unite in driving the post-Covid recovery during his opening keynote address of the 36th edition of the Abu Dhabi International Petroleum Exhibition Conference (ADIPEC) which has seen almost 20,000 participants register for the online event.
---
H.E. Dr. Al Jaber emphasized the importance of the oil and gas industry in enabling economic development in the post-Covid recovery by ensuring a steady and reliable supply of energy to power growth. He highlighted the resilience of oil demand and stressed the need for the industry to balance caution with optimism, ensure business continuity and not lose sight of the long-term as we face the realities of a world turned inside out by the pandemic.
---
"For a start, we know the world will still need oil and gas when all of this is done. Even at the height of the lockdowns of March and April the world still consumed 75 million barrels of oil per day. In fact, by our estimates, oil demand fell below 90 million barrels of oil per day for only 12 weeks. So, we know the world still needs oil and gas. That is a fact," H.E. Dr. Al Jaber said.
---
He added that the months ahead will be challenging and oil demand may fluctuate but the long-term fundamentals of the industry remain intact.
---
"We expect that oil demand will grow to over 105 million barrels per day by 2030, and continue to supply over half the world's energy needs for many decades to come. At the same time, the petrochemicals sector will continue to grow at a healthy pace through and beyond 2050, in line with a steadily expanding global middle class. These are long-term positive trends and they highlight the central role that our industry can and should play in a post-Covid recovery," Dr. Al Jaber said.
---
H.E. Dr. Al Jaber added that despite the current challenges, there is an opportunity for the industry to examine how it can be more agile and reduce costs. He referenced the transformation ADNOC started four years ago which is centered on driving down costs and unlocking value across its portfolio and said he sees an opportunity to accelerate the progress by leveraging technology.
Information Source: Read More……….
Submitted by: Press release
---
Report by: OGP/Segun Cole , Please email us your industry related news for publication info@OilAndGasPress.com
Follow us: @OilAndGasPress on Twitter | OilAndGasPress on Facebook