ADNOC L&S Sign Long-Term agreement for critical marine services in Abu Dhabi
ADNOC Logistics and Services (ADNOC L&S), the shipping and maritime logistics subsidiary of the Abu Dhabi National Oil Company (ADNOC), announced that it has signed a new 25-year agreement to provide critical marine services across all Petroleum Ports in Abu Dhabi on behalf of the the Petroleum Ports Authority (PPA).
---
This includes the onshore Jebel Dhanna Ruwais Petroleum Port and the offshore Das Island, Zirku Island and Mubarraz Petroleum Ports in the Emirate of Abu Dhabi.
---
This new agreement brings the long-standing relationship between ADNOC L&S and PPA to a new level of collaboration, reinforcing ADNOC L&S' long-term role as a strategic partner across all petroleum ports in Abu Dhabi.
---
ADNOC L&S will provide a range of specialist port services to PPA including pilotage, towage, line handling and other marine services. The company was appointed following technical reviews and benchmarking against major regional and international ports, with the objective of aligning with international best practices and delivering optimum petroleum-port operations.
---
ADNOC L&S has extensive experience in managing port operations. In 2019 alone, its marine services team completed 8,659 dives, 741 towages, 2,022 line-handling jobs for incoming vessels, 5,630 pilotages and 2,806 vessel berths, in addition to managing the largest oil spill response inventory in the UAE.
---
Information Source: Read More…..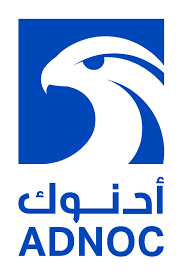 ---
Submitted by: Press release
---
Report by: OGP/Segun Cole , Please email us your industry related news for publication info@OilAndGasPress.com
Follow us: @OilAndGasPress on Twitter | OilAndGasPress on Facebook