ADNOC to continue to Focus on Costs, Optimum Performance
His Excellency Dr. Sultan Ahmed Al Jaber, UAE Minister of Industry and Advanced Technology and Group CEO of the Abu Dhabi National Oil Company (ADNOC), shared insights on energy market dynamics, the energy transition, and ADNOC's future strategy during a virtual session of the Energy Intelligence Forum.
---
Speaking with Alex Schindelar, President of Energy Intelligence, during a leadership dialogue, H.E. Dr. Al Jaber said: "When it comes to managing the economic impact of Covid, it really comes down to the fact that we are realizing the benefits of the transformation we started four years ago. Over this period we have focused on improving our performance and strengthening our agility while always reinforcing efficiency throughout our business. Most importantly we have focused on what we can control and that is our costs.
---
"Going forward, we will continue to focus on developing our upstream resources and expanding our downstream footprint here in the UAE, while maximizing value through creative partnerships. In addition, we are further strengthening our marketing and trading capabilities. Last month we completed our first derivatives trade, marking the beginning of a new era for ADNOC as an active trader."
---
Commenting on how ADNOC and Abu Dhabi have continued to attract investment in 2020 following ADNOC's multi-billion dollar deals, H.E. Dr. Al Jaber said the deals were as a result of the fact that the UAE has created a safe, reliable, and stable business environment, underpinned by a unique partnership model. He noted this business environment is very attractive to the global investment community who view the UAE as a highly trusted, go-to investment destination.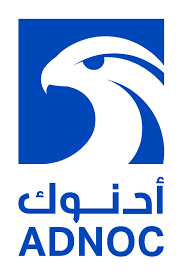 ---
H.E. Dr. Al Jaber added that "these transactions have highlighted the world-class nature of Abu Dhabi's and ADNOC's energy assets and infrastructure base, together with their low-risk and high return profile."
---
Responding to a question on ADNOC's strategy behind monetizing assets, H.E. Dr. Al Jaber said ADNOC's strategy is very much focused on unlocking value and driving growth through smart, creative partnerships. He stressed ADNOC "will continue to leave no stone unturned to maximize value from across our portfolio."
Information Source: Read More…..
---
Submitted by: Press release
---
Report by: OGP/Segun Cole , Please email us your industry related news for publication info@OilAndGasPress.com
Follow us: @OilAndGasPress on Twitter | OilAndGasPress on Facebook