Africa Oil's Second Discovery on Block 11B/12B Offshore South Africa
Africa Oil Corp. announced a significant gas condensate discovery on the Luiperd prospect located on Block 11B/12B offshore South Africa. This discovery follows the adjacent play-opening Brulpadda discovery in 2019, which proved a significant new petroleum province in the region. The Company holds an indirect interest in the project as a result of its equity interests in Africa Energy (31.3%) and Impact Oil & Gas Limited (31.1%).
---
The Luiperd-1X exploration well was drilled in approximately 1,800 meters of water by the Odfjell Deepsea Stavanger semi-submersible rig to a total depth of about 3,400 meters. The well targeted the hydrocarbons potential in a mid-Cretaceous aged deep marine sequence where fan sandstone systems are developed within combined stratigraphic/structural closure.
---
The well encountered 73 meters of net gas condensate pay over a mid-Cretaceous high-quality reservoir interval and did not encounter the water contact. Following a comprehensive coring and logging program, the Block 11B/12B joint venture is now testing the well to assess dynamic reservoir characteristics and deliverability.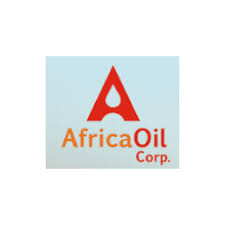 The Luiperd discovery is located on Block 11B/12B in the Outeniqua Basin 175 kilometers off the southern coast of South Africa. The block covers an area of 19,000 square kilometers with water depths ranging from 200 to 1,800 meters.
---
Africa Energy holds 49% of the shares in Main Street 1549 (Proprietary) Limited ("Main Street"), which has a 10% participating interest in Block 11B/12B. Africa Energy announced on August 24, 2020, that it has entered into definitive agreements ("Agreements") to increase its effective interest in Block 11B/12B offshore South Africa from 4.9% to 10%, subject to certain consents and approvals, by consolidating the 100% interest in Main Street.
---
Africa Oil has a direct 31.3% shareholding in Africa Energy and an indirect interest through its 31.1% shareholding in Impact Oil and Gas Limited, that is due to receive 509,092,771 Africa Energy shares in consideration for the transfer of its indirect financial interest in Main Street. Once the transactions contemplated under the Agreements have closed, including an issue of 64,455,916 shares to Arostyle Investments (RF) (Proprietary) Limited, which holds 51% of the shares in Main Street, it is expected that Africa Oil's shareholdings will represent an effective interest of 29.9% in Africa Energy.
Information Source: Read More……….
---
Submitted by: Press release
---