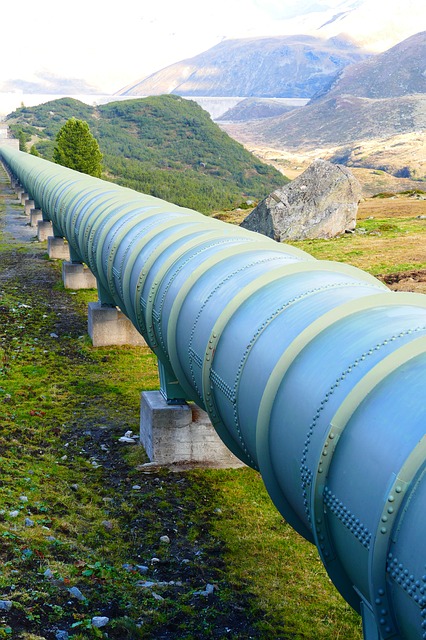 Atmos Offers specialist leak detection regulation program compliance
Atmos International (Atmos) has created a unique regulation program compliance service for the North American market. Led by Carin Meyer, regulation compliance specialist, the service will provide dedicated support for customers wishing to achieve full API 1130 compliance in leak detection systems.
---
Operators of hazardous liquids pipelines are usually aware that they need a leak detection system compliant with API 1130. If a pipeline operator uses a Computational Pipeline Monitoring (CPM) system this is true and most leak detection systems currently installed or sold in the USA or Canada are CPMs including all of those currently sold by Atmos.
---
To demonstrate compliance, operators must prepare a compliance statement defining how their leak detection system is compliant with specific clauses covering all the following areas:
• Instrumentation
• SCADA
• Maintenance
• Control room procedures
• Alarm management
• Testing
• Leak detection system software
---
Due to the breadth of areas covered by the recommended practices (RP) leak detection systems do not automatically come with an API 1130 compliance statement or certificate. To support its customers who are responsible for demonstrating compliance, which includes significant documentation and declaration of processes, Atmos will provide comprehensive consultancy for the following programs:
• API 1130
• API 1165
• API 1167
• API 1168
• API 1175
• CSA Z662 Annex E
---
Vice President of Business Development for Atmos, Adrian Kane comments: "For over 25 years Atmos International's primary focus has been to detect pipeline leaks reliably. As a result, we have gained significant experience and knowledge on industry regulations. Our in-house Regulation Compliance Service supports customers in understanding and achieving compliance."
Carin Meyer, Regulation Compliance Program Specialist for Atmos International, adds: "We know that no two pipelines or operating systems are the same, that's why we offer a bespoke approach to our compliance program My colleagues and I have significant experience gained within the field as well as working for operators, we understand the challenges they face. Our aim is to help remove the headaches our customers may face while looking to achieve compliance."
---
The program offers:
• Gap analysis
• Compliance statements
• Necessary procedures
• Testing programs
• Training
• Rescue programs to support pending audits
Information Source: Read More………
---
Submitted by: Will Stone​, will.stone@atmosi.com
---
Follow us: @OilAndGasPress on Twitter | OilAndGasPress on Facebook
News on Saving Energy, Protecting the Environment
---
Disclaimer
Most News articles reported on OilAndGasPress are a reflection of what is published in the media. OilAndGasPress is not in a position to verify the accuracy of daily news articles. The materials provided are for informational and educational purposes only and are not intended to provide tax, legal, or investment advice. OilAndGasPress welcomes all viewpoints. Should you wish to provide a different perspective on the above article, please email us info@OilAndGasPress.com
Information posted is accurate at the time of posting, but may be superseded by subsequent press releases