Baker Hughes invests in GreenFire Energy Inc.
GreenFire Energy Inc., a developer of innovative geothermal technology, announced that it has completed the initial closing of its Series A financing round led by Baker Hughes, an energy technology company. Helmerich & Payne, Inc. (NYSE: HP), a global leader in rig technologies and drilling solutions, also invested in the financing round. The funds will be used to support and accelerate GreenFire Energy's large pipeline of commercial opportunities across the globe and to further advance geothermal technology. GreenFire Energy has pioneered closed-loop geothermal energy systems since its founding in 2014. The company is recognized for its sophisticated modeling capabilities that ensure accurate resource analysis and closed-loop well design tailored to a variety of geothermal resources. These capabilities significantly expand the potential range of the geothermal industry.
---
These core competencies have resulted in a variety of patented innovations – collectively called GreenLoop – that address critical challenges in the geothermal industry. GreenLoop solutions resolve issues with failed wells, degraded geothermal fields and create economic projects in resources not accessible with conventional geothermal technology. GreenFire Energy overcomes these challenges to enable the rapid expansion of geothermal projects while leveraging existing permitting, infrastructure, and power transmission facilities.
---
As the lead investor, Baker Hughes will take a seat on GreenFire Energy's board, which will be held by Ajit Menon, vice president of Geothermal for Baker Hughes. The two companies will jointly develop technology to further build on their Advanced Geothermal System (AGS) capabilities, as well as undertake joint project feasibility analysis and projects globally. They will also leverage the global footprint of Baker Hughes's operations to bring these new solutions rapidly to the market.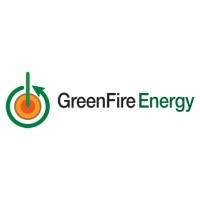 ---
Information Source: Read More–>
Energy, Climate, Renewable, Wind, Biomass, Sustainability, Oil Price, LPG, Solar, Commodity, Coal, Electric Power, Energy Transition, LNG, Natural Gas, Oil,