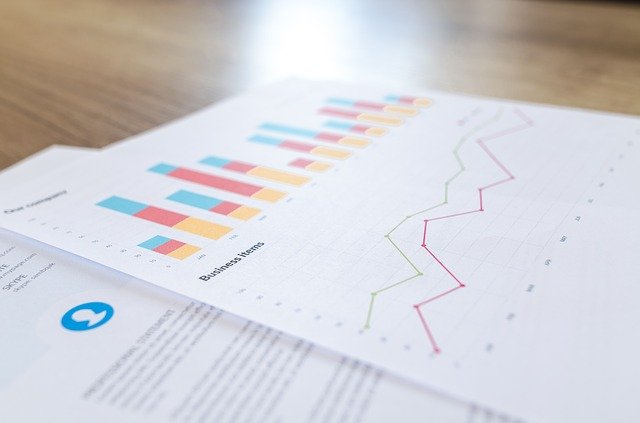 Canadian Natural Resources Limited Announces 2020 Second Quarter Results
A net loss of $310 million was realized in Q2/20, while the adjusted net loss in Q2/20 was $772 million.
Cash flows used in operating activities were $351 million in Q2/20.
Adjusted funds flow of $415 million in Q2/20 reflect the strength of the Company's long life low decline asset base and its effective and efficient operations.
---
Maximizing value for shareholders, the Company elected to store as inventory at quarter end, a higher portion than normal of its Synthetic Crude Oil ("SCO") and International light crude oil production in the low commodity price quarter. If these barrels had been sold during the second quarter of 2020, based on June 2020 commodity prices, the Company would have generated approximately $60 million in additional cash flows from operating activities and adjusted funds flow in the quarter.
---
The Company reacted quickly to the changing commodity prices by executing planned maintenance and temporarily curtailing production when crude oil prices were low, optimizing its production mix and maximizing margins. Despite the impact of COVID-19 on the economy, Canadian Natural effectively executed on its curtailment optimization strategy, prioritizing its high netback SCO volumes, and achieved strong quarterly production volumes of 1,165,487 BOE/d in Q2/20, an increase of 14% from Q2/19 and comparable to Q1/20 levels.
---
Liquids production in Q2/20 was 921,895 bbl/d, an increase of 20% from Q2/19 and a decrease of 2% from Q1/20 levels. Increased production relative to Q2/19 reflects high utilization rates and safe, reliable operations in Oil Sands Mining and Upgrading, increased production from the acquisition of Jackfish and primary heavy crude oil assets in 2019 and the ramp up of Kirby North volumes.
---
Higher value light crude oil, NGLs and SCO production was prioritized in Q2/20, representing approximately 51% of total corporate BOE production volumes and will continue to be a key focus of the Company at current commodity price levels.
As a result of improved commodity prices, substantially all of the previously announced voluntarily curtailed production in the Company's thermal in situ and North America Exploration and Production ("E&P") crude oil and NGL areas was brought back on production in June 2020.
---
At the Company's world class Oil Sands Mining and Upgrading assets, record quarterly production of 464,318 bbl/d of SCO was achieved in Q2/20. Increases over Q2/19 and Q1/20 levels of 24% and 6% respectively were achieved as a result of high utilization rates and operational enhancements at both Horizon and Athabasca Oil Sands Project ("AOSP"), partially offset by the impact from planned maintenance activities at Horizon in May 2020.
---
The Company's industry leading Oil Sands Mining and Upgrading assets achieved record low operating costs of $17.74/bbl (US$12.80/bbl) of SCO in Q2/20, representing decreases of 27% and 15% from Q2/19 and Q1/20 levels respectively. The record low operating costs in Q2/20 were primarily due to safe, reliable production, operational enhancements and continued focus on cost control.
---
At AOSP, as previously announced, the Scotford Upgrader ("Scotford") is targeting to increase upgrading capacity to approximately 320,000 bbl/d in Q3/20. Canadian Natural has increased gross production capacity at the Albian mines ("Albian") through optimization projects, process improvements, and enhanced reliability.
---
In preparation for the increased capacity at Scotford, Canadian Natural confirmed Albian's ability to deliver incremental capacity in June 2020, during which time Albian gross production averaged approximately 339,000 bbl/d. This additional capacity at AOSP is targeted to provide Canadian Natural with increased margins and flexibility, maximizing the value of the Company's Oil Sands Mining and Upgrading assets.
---
Source: Canadian Natural
Canadian Natural Resources Limited announces its Board of Directors has declared a quarterly cash dividend on its common shares of C$0.425 (forty-two and one half cents per common share). The dividend will be payable on October 5, 2020 to shareholders of record at the close of business on September 18, 2020.
---
Canadian Natural is a senior oil and natural gas production company, with continuing operations in its core areas located in Western Canada, the U.K. portion of the North Sea and Offshore Africa.
---
Please email us your industry related news for publication info@OilAndGasPress.com
Follow us: @OilAndGasPress on Twitter | OilAndGasPress on Facebook
---
Disclaimer
Most News articles reported on OilAndGasPress are a reflection of what is published in the media. OilAndGasPress is not in a position to verify the accuracy of daily news articles. The materials provided are for informational and educational purposes only and are not intended to provide tax, legal, or investment advice. OilAndGasPress welcomes all viewpoints. Should you wish to provide a different perspective on the above article, please email us info@OilAndGasPress.com
Information posted is accurate at the time of posting, but may be superseded by subsequent press releases