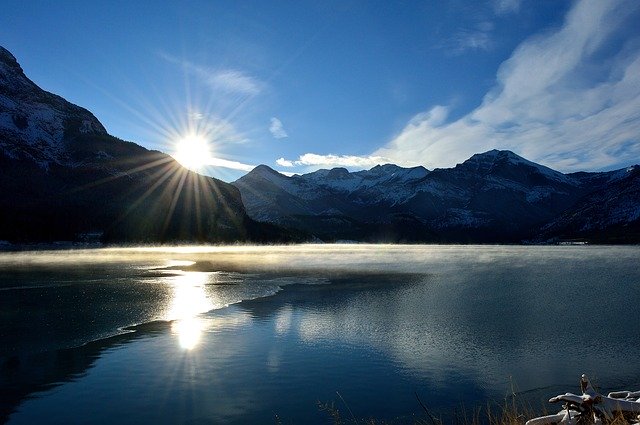 Canadians Want a Strong Natural Gas and Oil Sector to Drive Recovery
The state of our country's economy is the biggest issue of the day for Canadians, according to a new poll from IPSOS. The poll has 44 per cent of Canadians choosing the economy as the biggest priority for government, even putting it ahead of healthcare (chosen as the top issue by 36 per cent of those surveyed). All other issues fall far down the list of concerns.
When it comes to strategic direction, nearly two-thirds of Canadians (64 per cent) say that natural gas and oil need to be a part of Canada's recovery and more than half (55 per cent) believe supporting jobs in Canadian natural gas and oil is more important than ever because we need it to kick start our economy.
---
The new data from IPSOS, which surveyed people across the country, demonstrates Canadians are widely supportive of growth and development for Canada's natural gas and oil sector.
---
The Canadian Association of Petroleum Producers (CAPP) is encouraged to see strong support from Canadians and urges the federal government to show the same level of support for the natural gas and oil industry.
CAPP has just published its Vision for Canada's Recovery report, which highlights the positive potential impact of the industry in creating jobs for Canadians and boosting the country's economic recovery.
---
According to Statistics Canada, exports of crude oil, bitumen, natural gas and natural gas liquids generated more than $102 billion in 2019. Add in refined petroleum and the total rises to more than $112 billion — about 19 per cent of the revenue from all of Canada's exports combined.
---
The industry supports half a million jobs across the country and a supply chain that reaches from coast to coast and contributes to economic growth and prosperity for thousands of businesses.
---
As Canadians look toward recovery, the natural gas and oil industry can play a vital role — not only to boost the national economy, but to promote further innovation and develop new technologies which can help the country reach environment and climate goals here and abroad.
INFORMATION: Read More…..
---
The energy sector was identified in the Throne Speech as essential to the idea of building back better with its expertise and ability to innovate. The natural gas and oil industry is committed to continuing to work with the federal government on Canada's economic recovery and leveraging the positive potential impact of the natural gas and oil industry in creating long-term and well-paid jobs for Canadians while generating revenues for governments. Particularly at this time, with our nation's deficit climbing, it will be critical to work together on a strong economic recovery plan that can also attract international investment back to Canada.
---
Report by: OGP/Segun Cole , Please email us your industry related news for publication info@OilAndGasPress.com
Follow us: @OilAndGasPress on Twitter | OilAndGasPress on Facebook
---
Disclaimer
Most News articles reported on OilAndGasPress are a reflection of what is published in the media. OilAndGasPress is not in a position to verify the accuracy of daily news articles. The materials provided are for informational and educational purposes only and are not intended to provide tax, legal, or investment advice. OilAndGasPress welcomes all viewpoints. Should you wish to provide a different perspective on the above article, please email us info@OilAndGasPress.com
Information posted is accurate at the time of posting, but may be superseded by subsequent press releases