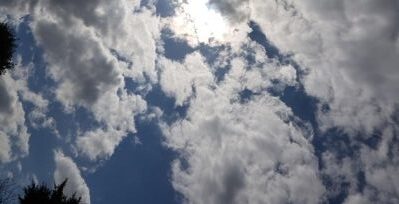 Chemours Ambitious Net Zero Greenhouse Gas Emissions Goal
The Chemours Company (NYSE: CC), a global chemistry company with leading positions in Titanium Technologies, Thermal & Specialized Solutions, Advanced Performance Materials and Chemical Solutions, today announced its ambitious goal to achieve net zero greenhouse gas emissions by 2050. Chemours is driving to achieve a 60% absolute reduction of operations-related greenhouse gas emissions by 2030, putting the company on the path to net zero greenhouse gas emissions by 2050.
---
The company also announces the appointment of Sheryl Telford as Chief Sustainability Officer to lead its end-to-end sustainability effort.
---
According to Chemours president and chief executive officer Mark Vergnano, "Businesses like Chemours have an opportunity to help build a more sustainable future. Our more ambitious greenhouse gas emission goal, along with our other Corporate Responsibility Commitments, reflect our strategy to grow our business responsibly and sustainably. It's good for business and good for the planet."
---
Chemours is using a holistic approach to address direct emissions from operations (Scope 1) and indirect emissions from electricity and other energy sources (Scope 2). To address Scope 1 emissions, the company will continue to enhance emissions control technologies at its manufacturing sites and drive energy efficiency improvements across its operations, reducing the volume of greenhouse gas emissions and energy use. To address Scope 2 emissions, Chemours will increase the amount of electricity and other energy generated from renewable sources.
The company is also in the process of defining goals related to indirect emissions from its value chain (Scope 3) and will announce them at a later date. Achieving net zero greenhouse gas emissions will require significant collaboration in both the public and private sectors to deliver technological innovation and government policies that enable and incent the transition to a greener economy.
---
Chemours has a variety of product offerings that aid the fight against climate change. They include OpteonTM low global warming potential (GWP) refrigerants for mobile and stationary uses, TeflonTM fluoropolymers that are critical to emissions control, energy efficiency and the electrification of vehicles, and Ti-Pure™ titanium dioxide enables highly reflective surfaces to maximize use of electric or solar energy in applications such as photovoltaic backsheets and reflective films in electronics and maintaining surfaces cool for efficient and reduced energy consumption such as in roofing membranes and protective films.
---
Information Source: Read Full Release ..–>
---
Press release by: