Chevron Updates Stockholders at Annual Meeting
Chevron Corporation today provided an overview of the company's business priorities and outlook at its annual stockholders meeting, held virtually to provide convenient access for all stockholders and eliminate public health concerns around the COVID-19 pandemic, as well as the significant costs associated with holding an in-person meeting.
For the past year, Chevron's portfolio showed resilience, adjusting to extreme market conditions to balance short-term cashflow with preserving long-term value.
"Chevron has navigated through the challenges of the last year better than most in our industry," said Michael Wirth, Chevron's chairman and CEO. "We're optimistic about the future as we work to deliver higher returns and lower carbon."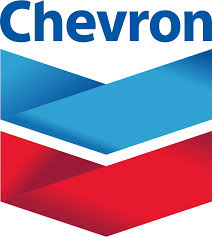 Chevron is taking action to reduce the carbon intensity of its operations and assets, increase the use of renewables and offsets in support of its business, and invest in low-carbon technologies to enable commercial solutions. Wirth told stockholders about three core elements of Chevron's business strategy: consistency, preparation and adaptability.
"Consistent values, because the world changes, but our foundation doesn't. Staying prepared, because our business has cycles, and adaptive, because we live in a dynamic world."
---
Chevron's financial priorities remain consistent. First, protect the dividend, which is on track for the 34th consecutive year with an increase in annual dividend payout per share. Second, invest at a lower reinvestment rate because of vastly improved capital efficiency. Third, preserve the balance sheet, which led the industry before the pandemic and continues to do so today. Finally, when the first three priorities are met, Chevron has a track record of repurchasing shares, as it has done in 13 of the last 17 years.
"We're a company you can count on in good times and in tough ones," Wirth said.
---
Information Source: Read Full Release ..–>
---