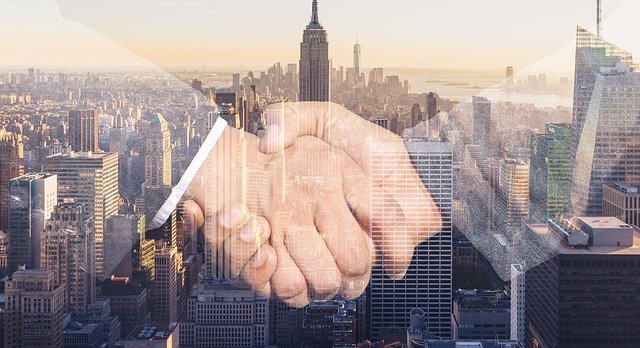 Chrysaor merges with Premier Oil
Premier and Harbour are pleased to announce that they have reached agreement with Harbour's UK operating company Chrysaor, regarding a proposed all share merger between Premier and Chrysaor (the "Combined Group") and the reorganisation of Premier's existing debt and cross-currency swaps (together, the "Transaction").
---
The Transaction will create the largest independent oil and gas company listed on the London Stock Exchange with combined production of over 250 kboepd (as at 30 June 2020). In addition, the Combined Group will have a strong balance sheet and significant international growth opportunities.
---
Key highlights
---
Premier to merge with Chrysaor through a reverse takeover; London listing retained
---

The Transaction is expected to result in Premier's stakeholders owning up to 23 per cent of the Combined Group and Harbour/other Chrysaor shareholders owning at least 77 per cent
---

Premier's shareholders are expected to own up to 5.45 per cent[1] of the Combined group
---

Chrysaor's largest shareholder, Harbour, is expected to own up to 39.021 per cent of the Combined Group
---

Premier's approximately US$2.7 billion of total gross debt and certain hedging liabilities will be repaid and cancelled on completion. A cash payment of US$1.23[2] billion will be made to financial creditors of Premier and its subsidiaries (together, the "Premier Group") and Premier Group's cross currency hedge counterparties (the "Existing Creditors"); Premier's approximately US$400million of letters of credit will be refinanced; Existing Creditors will also receive shares in the Combined Group
---

The Combined Group's Board of directors will comprise 11 directors including six independent non-executive directors and three executive directors including Linda Z. Cook (currently CEO of Harbour) who will be CEO of the Combined Group and Phil Kirk (currently CEO of Chrysaor) who will be President of the Combined Group and CEO Europe; the two other non-executive directors will be appointed by Harbour
---

The Transaction is subject to regulatory approvals and approval by Premier's shareholders and the Existing Creditors
---

Rationale and benefits of the Transaction
The Boards of Directors of Premier and Harbour believe the Transaction will:
---
Bring together two complementary businesses to create the largest London-listed independent oil and gas company by production and reserves
---
Combined production as at 30 June 2020 of over 250 kboepd and combined 2P reserves of 717 mmboe as at 31 December 2019
Combined 2020 H1 revenue of US$1.76 billion and H1 EBITDAX of US$1.27 billion
---
Competitive operating costs of US$10.5/boe in H1 2020
---
Sector leading strategies to reduce the carbon footprint of their operations
---
Result in a Combined Group with significant scale and diversification, through the combination of material operated and non-operated cash generative production hubs in the UK NSea
---
Create a business with a stable platform for future growth and the ability to fund and realise value from its development portfolio and international exploration projects
---
Transform Premier's financial position, delivering a Combined Group with a strong and sustainable financing structure with resilience to compete in a lower commodity price environment; anticipated combined accounting net debt (excluding Letters of Credit) of approximately US$3.2 billion on completion
---
Create substantial cost and tax synergies, accelerating the use of Premier's c. US$4.1 billion of UK tax losses and unlocking significant value for shareholders
---
Create a combined business with the potential to offer a meaningful dividend for shareholders over time
Information Source: Read More…..
---
Submitted by: Press release
---
Report by: OGP/Segun Cole , Please email us your industry related news for publication info@OilAndGasPress.com
Follow us: @OilAndGasPress on Twitter | OilAndGasPress on Facebook
---
Disclaimer
Most News articles reported on OilAndGasPress are a reflection of what is published in the media. OilAndGasPress is not in a position to verify the accuracy of daily news articles. The materials provided are for informational and educational purposes only and are not intended to provide tax, legal, or investment advice. OilAndGasPress welcomes all viewpoints. Should you wish to provide a different perspective on the above article, please email us info@OilAndGasPress.com
Information posted is accurate at the time of posting, but may be superseded by subsequent press releases