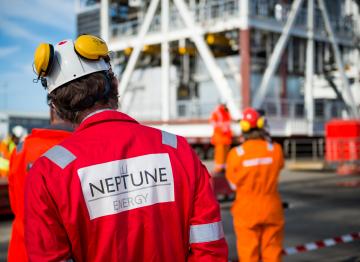 Consortium awards study contract for North Sea green hydrogen project
The H2opZee consortium comprising RWE and Neptune Energy announced today a series of technical feasibility study contract awards to wind turbine manufacturer Siemens Gamesa, and Dutch engineering contractors H2SEA and Enersea to support concept engineering work as part of the project's feasibility phase. The consortium aims to develop the H2opZee offshore green hydrogen project in the North Sea before 2030.
The H2opZee project was announced in February this year and the consortium continues to progress its development plans. A joint feasibility study began in June 2022, which is planned to run until the beginning of summer 2023. The study forms part of the first phase of H2opZee in which various technical concepts and potential development locations are being evaluated in order to assess the optimal solution to generate green hydrogen offshore. Transportation to shore of this green hydrogen will be via pipeline. In the second phase, the project will be implemented. For that phase, a tender methodology has yet to be defined.
The workscopes announced today include offshore platform concept design and engineering, awarded to H2SEA; pipeline concept design, awarded to Enersea; and Wind Turbine Generator systems concept work, awarded to Siemens Gamesa.
The remainder of the technical work will be supported by in-house engineering by RWE and Neptune Energy. The consortium is also working closely with offshore infrastructure owners to evaluate various export options via the existing pipeline network to shore.
The new contracts are effective as of August 2022.
---
Information Source: Read More
ENERGY | ELECTRIC POWER | NATURAL GAS | AUTOMOTIVE | CLIMATE | RENEWABLE | WIND | TRANSITION | LPG | OIL & GAS | SOLAR | ELECTRIC VEHICLES| BIOMASS | SUSTAINABILITY | OIL PRICE |COMMODITIES | ELECTRIC POWER | NUCLEAR | LNG | REFINED PRODUCTS | SHIPPING|