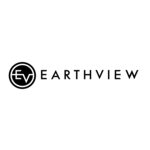 Earthview Secures Preferred Funding
New Funding for Continuous Emissions Monitoring to Meet Growing Demand from Upstream Oil & Gas Producers
DALLAS & LONGMONT, Colo.–(BUSINESS WIRE)–Earthview Corporation, developer of the BluBird™ continuous methane monitoring platform, today announced it had secured preferred funding to advance the company's growth plan and meet growing demand for its continuous methane monitoring solution.
The financing was led by Dallas-based Green Park & Golf Ventures, a leader in technology and scientific investments.
"We are enthusiastic about backing Earthview and supporting their mission to help bring cleaner fuels to the market," said JR Garcia with Green Park & Golf Ventures. "Their breakthrough BluBird continuous emissions monitoring platform allows upstream and midstream operators the most cost-effective solution for tracking fugitive methane emissions, giving them real-time data on leak size, location, and composition."
Earthview's BluBird continuous methane monitoring platform provides energy producers concise emissions data and quantification, including actionable updates via a real-time dashboard. The BluBird platform includes groundbreaking features that help operators produce the cleanest hydrocarbons, improve the efficiency of leak detection and repair teams and visualize emissions at each monitored facility virtually, from anywhere in the world.
"We are thrilled to bring this exciting new technology to operators focused on reducing methane emissions and achieving their environmental performance objectives," said Bear Givhan, Earthview CEO and Co-Founder. "This funding gives us the financial resources we need to meet growing demand for BluBird, which gives operators the actionable insights they need at a price point that allows implementation at every facility."
---
About Green Park & Golf Ventures
GPG Ventures is an early-stage investment firm focused primarily in healthcare with ability to invest in other industries and across stages. GPG is headquartered in Texas, with offices in Dallas and Houston and portfolio companies across the US. More information is available on the firm's website at gpgventures.com.
About Earthview
Earthview is your partner on the journey to net zero. Our affordable precision air quality monitoring solutions provide the highest return on investment on emissions detection. BluBird sensors are operating reliably in multiple oil and gas producing regions for leading operators in Colorado, the Permian Basin, the Barnett Shale and the Appalachian Basin.
We deliver actionable results at a fraction of the price of competing offerings. More information is available on our website at Earthview.io.
Contacts
Earthview Corporation
Frederick "Bear" Givhan
CEO and Co-Founder
E: Bear@Earthview.io
T: (303) 438-8574
Green Park & Golf Ventures
JR Garcia