Ecopetrol to prepay its short-term financing contracts
Ecopetrol S.A. reports that it will prepay its short-term obligations with local and international banks entered into in March and April 2020, in the form of trade finance instruments and short-term bank loans.
---
The total principal to be prepaid amounts to COP 775 billion (in respect of the local debt) and USD 221.5 million (in respect of the international debt), plus accrued interest.
---
The aforementioned prepayments are possible thanks to the improvement in prices observed in recent months, and the progress in cost optimizations implemented to guarantee Ecopetrol Business Group's financial sustainability and to preserve its value promise in the medium and long term.
---
The prepayment reduces financial expense, improves leverage metrics and confirms Ecopetrol's commitment to cash efficiency and capital discipline.
---
Source: Read More…..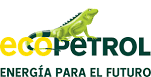 Submitted by: Press release
---
Report by: OGP/Segun Cole , Please email us your industry related news for publication info@OilAndGasPress.com
Follow us: @OilAndGasPress on Twitter | OilAndGasPress on Facebook