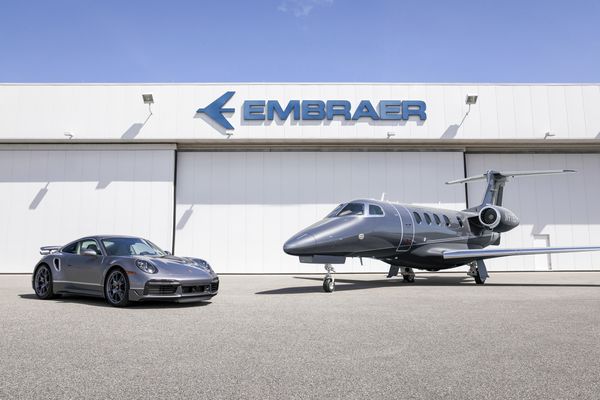 Embraer and Porsche's Design Collaboration to Deliver Limited Edition "Duet"
Two global companies at the forefront of technology and innovation, Embraer and Porsche, have collaborated to create Duet, a limited-edition, limited-quantity Embraer Phenom 300E aircraft and Porsche 911 Turbo S car pairing. Both known for world-class engineering, performance, and design, Embraer and Porsche will produce just ten pairs of business jets and sports cars, providing a truly seamless experience from road to sky, for the first time in history.
---
Duet brings the Phenom 300E and the 911 Turbo S into perfect harmony. As the world's fastest and longest-ranged single-pilot business jet, the Phenom 300 series transformed the light jet category.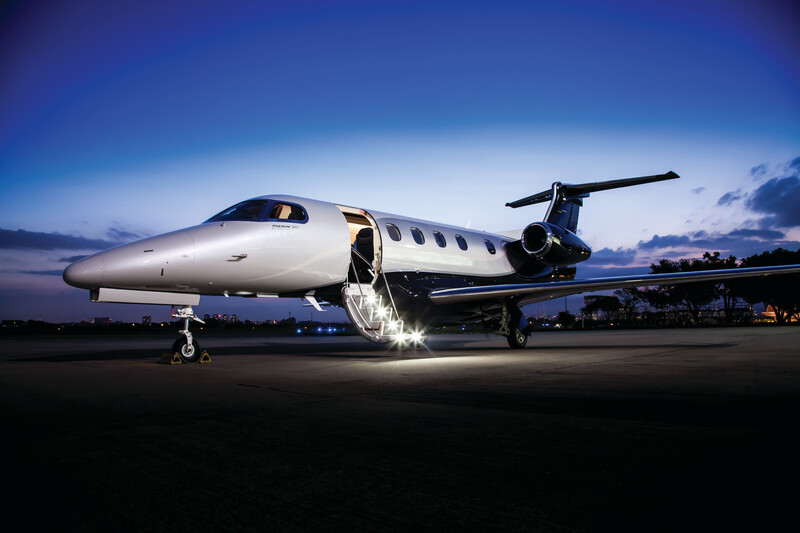 From its revolutionary, award-winning interior design, with an abundance of cabin and baggage space to its highly intuitive avionics, this well-rounded machine delivers unmatched performance, exceptional comfort, and class-leading technology, at enviably low operating costs, with features previously available only on much larger jets.
---
The 911 is the heart of the Porsche product portfolio and has one of the longest and most celebrated traditions in the automotive industry. The 911 Turbo S is the peak of the 911 models and stands for both performance and usability.
The exclusive Duet Porsche 911 Turbo S can only be purchased in tandem with its sibling Phenom 300E. To mark this first ever collaboration between Embraer, Porsche AG, and Porsche Design, Duet customers will also receive a custom Duet logo luggage set with a pilot's bag and two weekenders, as well as a special edition Porsche Design 1919 Globe timer UTC titanium-case watch inspired by the aircraft's cockpit.
---
Ten limited-edition pairs of the Duet are now available for order. Deliveries will begin in 2021.
---
Information Source: Read Full Report ……..
---
Submitted by: Press release
Report by: OGP/Segun Cole , Please email us your industry related news for publication [email protected]
Follow us: @OilAndGasPress on Twitter | OilAndGasPress on Facebook