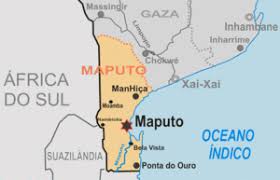 Eni and Area 4 partners deliver Sports Field in Maputo
Eni and the Area 4 partners delivered a refurbished multipurpose sports field to the authorities and residents of Bairro Unidade 7, in the Community of Maria Auxiliadora, in Maputo. The initiative is part of Coral South Project sustainability plans and fits in the Company's commitment to support social development in its countries of operations. The rehabilitation consisted in the replacement of the floor and electrical system.
A fence, playground and green spaces were built, and all the necessary equipment for the practice of various sports were provided. The Unidade 7 Neigborhood has approximately 9,000 inhabitants, and this infrastructure will directly benefit families and children linked to the Maria Auxiliadora religious community.
Filipo Maioli, General Manager of Eni Rovuma Basin, said "we are delighted that in few months of hard work this area is now transformed and will serve the community by providing a space for human development" appealing to a sustainable use to contribute, in a qualitative way, to a healthy environment. The ceremony was attended by the Maputo Municipality authorities, representatives of the Ministry of Mineral Resources (MIREME) and the National Petroleum Institute, as well as the education sector.
Eni is the operator of Area 4 Coral South Project which is being developed in the Rovuma basin offshore Cabo Delgado. The company's sustainability projects are in line with the United Nations Sustainable Development Goals ("SDGs"), set out in the United Nations Agenda for Sustainable Development of 2030.
In this context, in previous years it has invested in the rehabilitation of schools, hospitals and infrastructures in the province of Cabo Delgado, while also providing hospital equipment, school supplies and environmental protection.
Source / More : Eni
Please email us your industry related news for publication info@OilAndGasPress.com
Follow us: @OilAndGasPress on Twitter | OilAndGasPress on Facebook