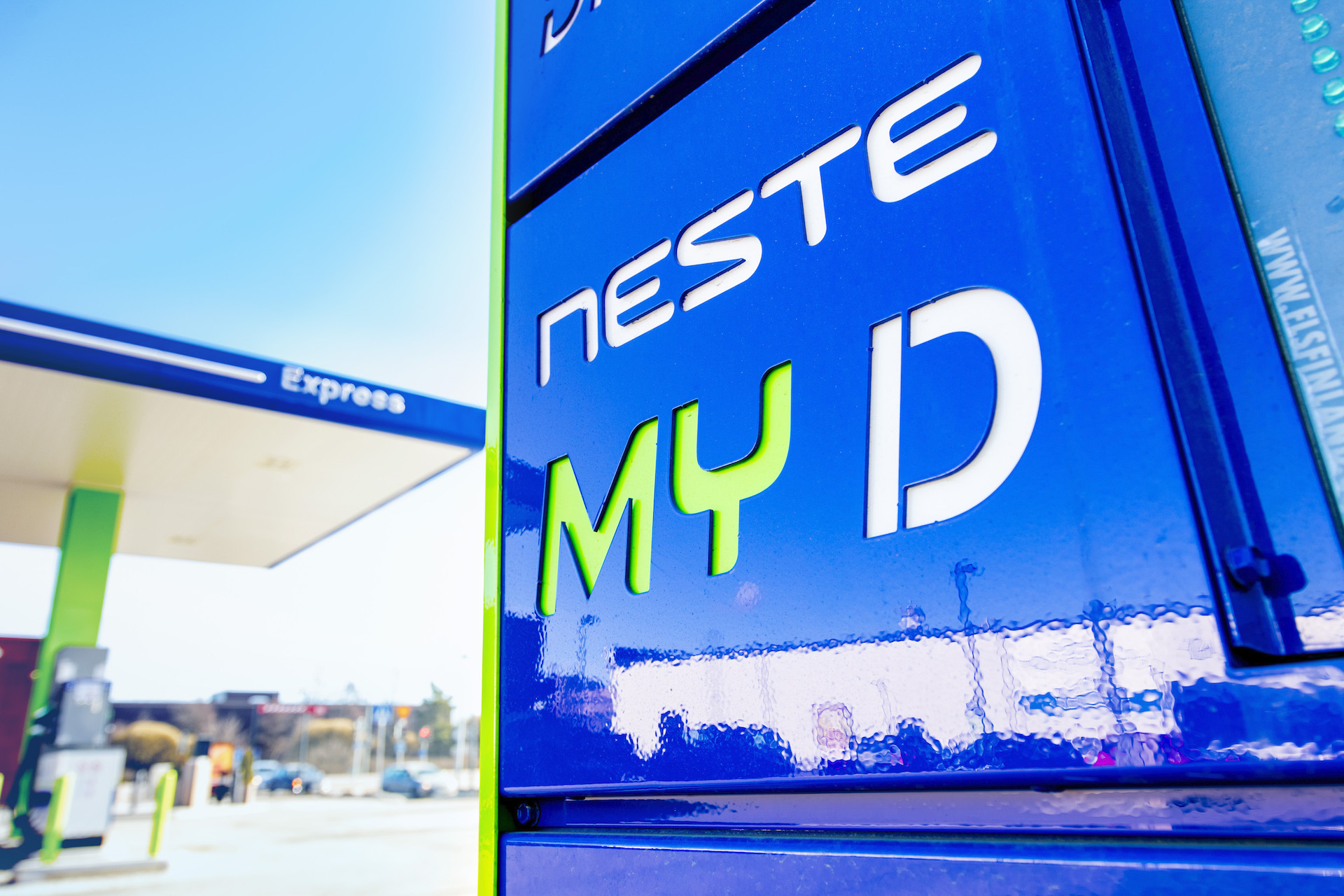 Finland's first low-emission service station
Neste opens Finland's first low-emission service station in the Tuusula Housing Fair 2020 area. Climate-friendly solutions have been used in the construction, operations and product range of the station.
---
Neste Express Tuusula Rykmentinpuisto opens already before the summer housing fair, on Thursday 9 July 2020, at Puistometsäntie 1, Tuusula. The station features a Neste Easy Deli self-service store, OmaPosti kiosk, Neste MY Renewable Diesel™ and fast charging for electric vehicles. In early autumn, biogas and natural gas filling points will also be opened at the station.
---
"At Neste's future service station, motorists can significantly reduce their carbon footprint with Neste MY Renewable Diesel. In addition, it is great that our station also offers climate-friendly alternatives for electric and gas car owners. The combined use of renewable diesel, biogas and electricity will reduce greenhouse gas emissions by more than 80% per year compared to average refueling products," says Katri Taskinen, Vice President for station network in Finland, Marketing & Services, Neste.
---
Leppäkosken Energia and Unified Chargers are delivering Finland's first intelligent fast charging field for charging up to four electric vehicles at the same time.
"It is a smart solution where the total power of the field is split between the cars being charged. When the battery of one car is full, the released charging power is automatically transferred to the remaining chargers. The customer only needs a debit card and can charge the electric vehicle," says Juha Koskela, Sales Director, Leppäkosken Energia Oy.
---
The first gas filling station in central Uusimaa will also be opened at Neste's service station, offering both biogas and natural gas for passenger cars and delivery vehicles.
"We make it possible to fill up with fully renewable and Finnish biogas at Rykmentinpuisto. This is our company's first gas filling station, and it is great to present it as part of Neste's service station of the future," says Mika Paloranta, Managing Director, Suomen Kaasuenergia Oy.
---
Emissions from the service station of the future real estate are more than 70% lower
---
Several low-emission solutions have been developed in building the Rykmentinpuisto station**. Cross-laminated timber elements have been used in the construction of the Easy Deli and fueling station. Crushed rock has been partially replaced with crushed concrete and rubber granules have been used in the asphalt. Later this autumn Neste will also open a gasoline filling point to the station, where the fuel reservoir is located above the ground, thus avoiding excavation and quarrying work that are a burden on the environment.
---
The energy used by the station comes from solar panels installed on the Easy Deli roof, as well as electricity generated by wind power and hydroelectric power.
Source / More information : neste.com
---
Report by: OGP/Segun Cole , Please email us your industry related news for publication [email protected]
Follow us: @OilAndGasPress on Twitter | OilAndGasPress on Facebook