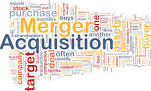 German Federal Government acquires 99% stake in Uniper
The Federal Government, Uniper SE ("Uniper") and Fortum Oyj ("Fortum") have today agreed on an amendment to the package of measures announced on 22 July 2022 that will ensure the long-term stabilization of Uniper in light of the further deteriorating situation in the energy markets. The amended stabilization package will enable Uniper to continue to fulfil its system-critical role for the energy supply in Germany.
The stabilization package contains three core elements: capital increase, gas surcharge, KfW credit line
The stabilisation package of 22 July provided for a capital increase of around €0.3 billion and a mandatory convertible instrument of €7.7 billion. Now Uniper's financial stability is to be secured in a single step. For this purpose, a capital increase of €8 billion at an issue price of €1.70 per share is planned, excluding shareholders' subscription rights. The shares issued as part of the capital increase will be subscribed exclusively by the Federal Government. Additionally, the Federal Government will acquire the Uniper shares currently held by Fortum for €1.70 per share, resulting in a Federal Government stake of approximately 99% in Uniper.
The state-owned bank KfW will provide financing to Uniper according to its liquidity needs. The potential need for additional financing will essentially depend on when the payment of the gas surcharge is made to Uniper, which is intended to cover costs for the replacement procurement of gas, and how Uniper's margining situation develops given the volatility in the commodity markets. Uniper already extended KfW Bank credit lines to €13 billion at the end of August. The credit line provided by Fortum, consisting of €4 billion shareholder loan and €4 billion guarantee line, will be replaced by the Federal Government following the acquisition of the Fortum stake.
---
Information Source: Read More
ENERGY | ELECTRIC POWER | NATURAL GAS | AUTOMOTIVE | CLIMATE | RENEWABLE | WIND | TRANSITION | LPG | OIL & GAS | SOLAR | ELECTRIC VEHICLES| BIOMASS | SUSTAINABILITY | OIL PRICE |COMMODITIES | ELECTRIC POWER | NUCLEAR | LNG | REFINED PRODUCTS | SHIPPING|