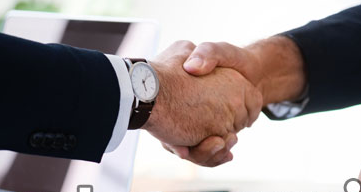 HVPD Continues North American Expansion
HVPD Inc announced the appointment of new North America Oil, Gas and Chemicals Sales Manager, Craig Muirhead.
As part of High Voltage Partial Discharge's (HVPD's) ongoing expansion and dedication to international customers, Craig will join our North America Sales Manager, Tim Layman and Test Engineer, Michael Nie in our subsidiary company, HVPD Inc.
---
Having has worked his way up from Commissioning Engineer to Senior Leadership, Craig has deep understanding of all aspects of a project lifecycle. With previous experience in a world leading technology OEM, liaising and negotiating with Oil and Gas supermajors, Craig brings invaluable industry expertise to HVPD Inc.
---
Craig is now looking forward to working with our patented Partial Discharge monitoring technology:
---
"I'm thrilled to embrace this opportunity having both introduced and delivered condition monitoring services throughout my career across many different industries and technology segments. This position reflects a life-long passion and exciting future bringing together the latest advances in Partial Discharge detection and diagnosis with adaptive control and communication platforms. My vision is to continuously improve assets performance and reliability through collaboration of experience and relationships."
---
Information Source: Read Full Release ..–>
---
Press release by :Harriet Robertshaw
HVPD supplies a comprehensive range of equipment to detect and monitor On-line Partial Discharge (PD) for the condition assessment of in-service power cables, switchgear, motors and generators, and transformers rated at 3.3 kV and above. Suitable for Medium Voltage (MV), High Voltage (HV) and Extra High Voltage (EHV) assets, our Partial Discharge testing and monitoring technology provides you with an early warning of developing insulation faults, helping you to avoid costly failures and resulting unplanned network outages. HVPD are proud to have won three Queen's Awards for Enterprise in the categories of Innovation and International Trade (x2) and are committed to reinvesting in research and development year-on-year to stay at the front of our field.