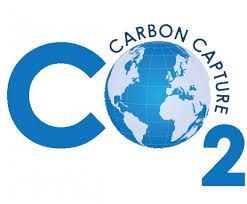 Industry's collective efforts Carbon capture and storage technology
Eleven companies have expressed interest in supporting the large-scale deployment of carbon capture and storage (CCS) technology in Houston. Calpine, Chevron, Dow, ExxonMobil, INEOS, Linde, LyondellBasell, Marathon Petroleum, NRG Energy, Phillips 66 and Valero have agreed to begin discussing plans that could lead to capturing and safely storing up to 50 million metric tons of CO2 per year by 2030 and about 100 million metric tons by 2040.
---
The companies plan to help address industrial CO2 emissions in one of the largest concentrated sources in the United States. Collectively, the 11 companies are considering using CCS technology at facilities that generate electricity and manufacture products that society uses every day, such as plastics, motor fuels and packaging.
---
If CCS technology is fully implemented at the Houston-area facilities these 11 companies operate, nearly 75 million metric tons of CO2 could be captured and stored per year by 2040. There are ongoing discussions with other companies that have industrial operations in the area to add even more CO2 capture capacity. They could announce their support at a later date and add further momentum toward the city of Houston's ambitions to be carbon neutral by 2050.
---
Information Source: Read Full Release –>
Oilandgaspress.com | Energy, Climate, Renewable, Wind, Biomass, Sustainability, Oil Price, LPG, Solar