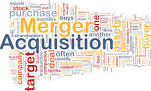 INEOS completes acquisition of ASHTA Chemicals Inc.
INEOS Enterprises has completed the acquisition of ASHTA Chemicals Inc, from Bigshire Mexico S. de R.L. de C.V. The deal, consists of a 100ktpa Potassium Hydroxide (KOH)/65 kte Chlorine plant.
ASHTA Chemicals will now be known as INEOS KOH and will be part of the INEOS Enterprises business.
INEOS KOH will continue to manufacture and market chlorine and a range of potassium-based chemicals to a variety of end use markets including liquid fertilizers, runway de-icers, food ingredients, pharmaceuticals, and agricultural applications.
The business employs around 110 people at the site in Ashtabula, Ohio, close to the INEOS Pigments operations, from where it operates a recently commissioned membrane cell technology chlor-alkali unit.
---
Information Source: Read More "
Energy Monitors , Electric Power , Natural Gas , Oil , Climate , Renewable , Wind , Transition , LPG , Solar , Electric , Biomass , Sustainability , Oil Price , Electric Vehicles,Commodities , Shipping,