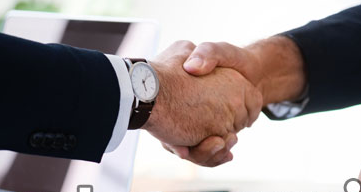 James Fisher AIS and SRO Solutions launch new digital partnership
A new digital partnership is being announced which aims to create one of the most innovative and advanced asset management systems in the maritime and offshore sectors.
The collaboration is being launched by James Fisher Asset Information Services (AIS) and Manchester-based tech company SRO Solutions which represents tech giant IBM's Maximo software in the marine industry. For the first time it will see four proven technologies offered as one package supported by experienced marine and offshore teams from AIS and SRO Solutions fusing their combined expertise. The four technologies (see notes to editors) are IBM's Maximo asset management software and SRO's Data Replication Solution together with AIS's digital twin platform R2S, and Mimic Condition Monitoring (CM).
---
SRO Solutions founder Tony Lackey, a trained marine engineer, said the new partnership is a hugely exciting moment for the sector as it will drive massive digital innovation in the efficient management of thousands of pieces of equipment between onshore and offshore oil rigs and fleets of ships.
"I know the team from James Fisher AIS well and we began to discover that an increasing number of offshore companies were investing in both IBM's Maximo and AIS's R2S and Mimic CM technologies but leaving them in silos unaware how to maximise the software through synchronising the kit," he said. "This partnership tackles that problem for companies which already own the software but it also brings a new very powerful product to the marketplace for companies looking to radically improve their asset management operations. Bringing the four pieces of software together with the industry and domain expertise of SRO and AIS will help businesses drive massive cost and time savings as well as make maintenance work safer and enable more remote work. When you look at how R2S and Maximo save company's literally millions by eliminating waste and reducing equipment breakdown it is very exciting to see what we can do together for customers."
"As an example, Maximo is designed to manage machinery maintenance preventing breakdown. But this is just on a piece of paper, the engineer cannot see the equipment or where it sits on the rig or ship. And this is where the R2S digital twin comes in. Through R2S, engineers from the comfort of their office, can navigate through an immersive real-world replica of the ship or rig and explore around a specific piece of kit. They can then see what else is around the equipment, such as say a tank which would make hot work unsafe and then plan their work in advance rather than wasting time on the spot. Giving Maximo effectively a pair of eyes through R2S is real digital innovation which will change the industry for the better."
---
Sean Huff, AIS Managing Director, said: "I'm particularly excited to be partnering with SRO, the synergies between the companies and the technologies are very attractive. The R2S digital twin technology and the Mimic condition monitoring system for instance provide operational and real-time engineering information to owners and operators of complex maritime assets to deliver operational efficiencies and cost savings. Both R2S and Mimic link directly to the SRO-deployed and maintained Maximo systems to drive additional value. The partnership between AIS and SRO allows for a significant number of synergies in a common client pool, including widening our collective footprint in the maritime sector via the sharing of resources."
---
Paul Mount, Mimic General Manager said: "Whereas many vessel owners and operators have typically operated on a just-in-time reactive basis to equipment failure, we've seen that model come under significant financial, and during the Covid-19 pandemic, operational pressure. In addition, a new cohort of tech and financial savvy asset owners are challenging industry norms, and we're actively engaged in helping them realise their digital objectives. This partnership is one such area where both companies have identified where inefficiency exists in the industry and have come together with a comprehensive initial package."
Information Source: Read More…..
---
Submitted by: Press release
Ben Pinnington
Polaris Media
M. +44 (0) 7887 562900
---
Report by: OGP/Segun Cole , Please email us your industry related news for publication info@OilAndGasPress.com
Follow us: @OilAndGasPress on Twitter | OilAndGasPress on Facebook