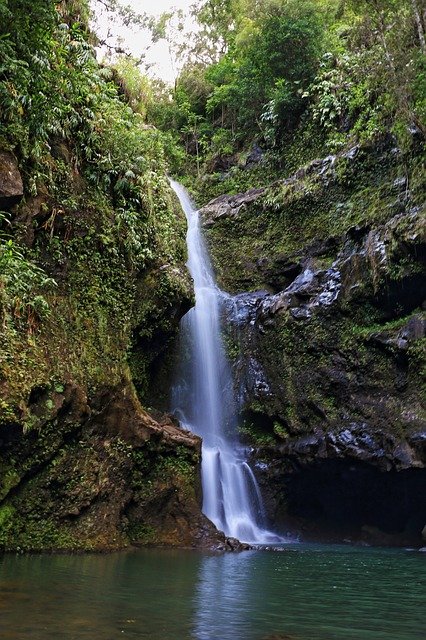 KIUC and AES Join Forces on Solar Pumped Storage Hydro Project
Kaua'i Island Utility Cooperative (KIUC) signed agreements with The AES Corporation (NYSE: AES) for the development, construction, and operation of the cooperative's solar pumped storage hydro project, also known as the West Kaua'i Energy Project (WKEP). A power purchase agreement (PPA) was also executed and filed with the Hawai'i Public Utilities Commission on December 31, 2020.
---
WKEP is an integrated renewable energy and irrigation project with several key components: renewable energy production via hydropower and solar photovoltaic generation, coupled with pumped hydropower and battery energy storage to shift most of the project's output into the nighttime peak. This project will offset the use of 8.5 million gallons of fossil fuels annually and supply irrigation water delivery to support diversified agriculture on state-owned lands.
The project will also rehabilitate the existing Pu'u 'Ōpae, Pu'u Lua, and Mānā Reservoirs and the related ditch system infrastructure. In addition, historic diversion structures in Kokeʻe will be modified to restore and increase flow to the Waimea River in compliance with the instream flow standard established by the Waimea Watershed Agreement and adopted by the Commission on Water Resources in April 2017.
---
"This project's integration of pump storage hydropower with large-scale solar power is unique in the energy industry. Working with AES helps keep this important project moving forward while minimizing risk to our cooperative. Upon completion, the facility will operate at a cost that will benefit KIUC's members for decades," said KIUC's President and Chief Executive Officer David Bissell. "AES is a trusted partner with the expertise and experience to bring this complex project to successful completion."
---
When operational, the solar array will contribute up to 35 megawatts directly to the grid and will store up to 240 megawatt hours for dispatch during evening peak. The hydro resources are expected to produce 24 megawatts on average daily, which includes 12 hours of storage to be used overnight.
---
KIUC has completed two solar-plus-storage renewable projects in partnership with AES: a 20- megawatt (MW) facility in Lāwa'i and a 14 MW facility at the Pacific Missile Range Facility. AES has more than 200 MW of solar, solar + storage, and wind resources in operation or under development across Hawai'i.
Information Source: Read Full Release ..
---
Press release by: AES
---