Latest Energy News | WTI Crude stood at $67.63/bl
London, March 15, (Oilandgaspress) : WTI plunged 4.21% on Wednesday, falling below $70 for the first time since December 2021 to $68.33 per barrel at 10:10 a.m. ET. Brent Crude fell over 3.94% to $74.40, for a loss of $3.05 per barrel. This is a sharp loss on the day, and just an extension of the previous losses seen earlier in the week, as Credit Suisse's largest backer—the Saudi National Bank—said it would not give the bank any more assistance due to regulatory constraints. On Tuesday, Credit Suisse noted "material weaknesses" in financial reporting controls and customer outflows in its annual report, Reuters said. Read More
---
Fengate announced financial close on a new development partnership with Alpha Omega Power ("AOP") with the purpose of building a market-leading U.S. battery energy storage system ("BESS") development platform. Fengate's new development partner, AOP, is led by Paul Choi who brings more than 25 years of experience and a successful track record as a leader in power and renewable energy. Most recently, Paul was the executive vice president of origination at Broad Reach Power where he built and led the origination team. Previously, he was the head of renewables at Swiss RE and a director at Merrill Lynch, Credit Suisse, and Enron. There is increasing demand for BESS projects due to the increasing supply of intermittent renewable energy projects and retirement of thermal power projects. With a proven management team, AOP is focused on acquiring, developing, constructing, and operating standalone BESS projects. Read More
---
Archer Aviation Inc., following-up on the joint statement from the Department of the Treasury, the Federal Reserve and the FDIC regarding their commitment to protect all depositors at SVB, confirms it currently maintains only a small amount of cash with SVB, in the single digit millions of U.S. dollars, representing less than 2% of the Company's total cash, cash equivalents and short-term investments. Accordingly, the SVB receivership is not expected to have any impact on its business or operations. Read More
---
Neste Corporation has on 15 March 2023 transferred a total of 112,310 treasury shares without consideration to the participants of Neste Group's Performance Share Plan 2020-2022 and the Restricted Share Plan 2020-2022 as share rewards based on the terms and conditions of these plans. The plans are part of the share-based incentive scheme 2019 of Neste, announced with a stock exchange release on 11 December 2018.
The transfer of own shares is implemented as a directed share issue without consideration based on a decision made by the Board of Directors of Neste Corporation. The decision of the Board of Directors is based on a share issue authorization granted by the Annual General Meeting of Shareholders on 18 May 2020.
After this transfer of own shares Neste Corporation holds 1,015,578 own shares. Read More
---
Responding to the Spring Budget, the UK100 cross-party network of local authorities is welcoming the short-term energy bill relief but reiterating its call for a long-term solution, targeted at the most vulnerable.
Highlighting the network's recent "End the wait. Insulate." report, UK100's Interim Chief Executive, Jason Torrance, says:
"The Chancellor's focus on energy security, energy bill support and devolution is a welcome statement of intent — but we're worried the measures themselves miss the mark.
Extending the Energy Price Guarantee for a further three months offers consumers a vital but brief reprieve from sky-high energy bills. However, Jeremy Hunt has let slip another golden opportunity to embrace a targeted, long-term solution.
For too long, the Government has overlooked the importance of energy efficiency. Our End the wait. Insulate. report sets out an oven-ready, cost-neutral plan for a local-led energy efficiency drive to alleviate pressure on the most vulnerable – and it won't cost the earth.
Noting the lack of renewable energy support in the Chancellor's £20bn energy security announcement, which focuses on nuclear power and carbon capture, Jason continues:
"At the same time, the Chancellor's energy security plans ignore the cheapest and quickest way to boost UK energy production while accelerating Net Zero action; investment in renewables, including making good on the promise to lift the de facto ban on onshore wind.
Jason concludes by welcoming the "beefed up," multi-year devolution settlements for Greater Manchester and the West Midlands and support for investment zones:
"Finally, the move to shift control from Whitehall to regional mayors should be celebrated as a big step in the right direction — but we need to see more detail. The same with investment zones.
Today's announcement has a huge potential to unlock the power of local. But it musn't come at the expense of vital environmental and climate protections. To ensure the UK can fulfil its Net Zero goals, local and regional leaders need the power — and resources — to take the lead on ensuring their residents' homes are warm and comfortable and shaping local energy networks to be more responsive to community needs." Read More
---
At Spring Statement 2022, the government announced changes to expand the VAT energy saving materials relief in Great Britain, providing tax incentives worth approximately £280 million to improve the energy efficiency of homes over a five-year period to 31 March 2027. This Call for Evidence builds on those changes and seeks views on 2 further potential areas of reform for this relief to meet its intended objectives more effectively. The first potential area of reform is the inclusion of additional technologies and the second is to extend the relief to installations of energy saving materials in buildings intended solely for a relevant charitable purpose. Read More
---
Spring Budget 2023 speech as delivered by UK Chancellor Jeremy Hunt.
On Energy
Madam Deputy Speaker, an enterprise economy needs low taxes. But it also needs cheap and reliable energy.
We have already announced billions of support to help businesses reduce their energy bills through the Energy Bills Relief Scheme and the Energy Bills Discount Scheme.
We have appointed Dame Alison Rose, Chief Executive of NatWest, to co-Chair our national energy efficiency taskforce and help deliver our national ambition to reduce energy use by 15%. To support her efforts, I will extend the Climate Change Agreement scheme for two years to allow eligible businesses £600 million of tax relief on energy efficiency measures. But the long-term solution is not subsidy but security.
That means investing in domestic sources of energy that fall outside Putin or any autocrat's control.
We are world leaders in renewable energy so today I want to develop another plank of our green economy, Carbon Capture Usage and Storage.
I am allocating up to £20 billion of support for the early development of CCUS, starting with projects from our East Coast to Merseyside to North Wales – paving the way for CCUS everywhere across the UK as we approach 2050.
This will support up to 50,000 jobs, attract private sector investment and help capture 20-30 million tonnes of CO2 per year by 2030.
We have increased the proportion of electricity generated from renewables from under 10% to nearly 40%.
But because the wind doesn't always blow and the sun doesn't always shine, we will need another critical source of cheap and reliable energy.
And that is nuclear.
There have been no more powerful advocates for this than the hon members for Ynys Mon, Copeland, Hartlepool and Workington.
They rightly say that increasing nuclear capacity is vital to meet our Net Zero obligations.
So to encourage the private sector investment into our nuclear programme, I today confirm that subject to consultation nuclear power will be classed as "environmentally sustainable" in our green taxonomy, giving it access to the same investment incentives as renewable energy.
Alongside that will come more public investment. In the Autumn Statement, I announced the first state-financed investment in nuclear for a generation, a £700 million investment in Sizewell C. Today I can announce two further commitments to deliver our nuclear ambitions.
Firstly, following representations from our energetic Energy Security Secretary I am announcing the launch of Great British Nuclear which will bring down costs and provide opportunities across the nuclear supply chain to help provide up to one quarter of our electricity by 2050.
And secondly, I am launching the first competition for Small Modular Reactors. It will be completed by the end of this year and if demonstrated as viable we will co-fund this exciting new technology. Read More
---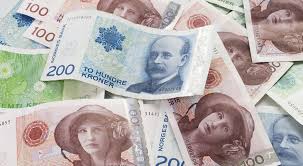 Petoro delivered NOK 528 billion to the Norwegian state in 2022, more than five times the amount in a normal year. Energy prices are at record highs as a result of the war in Ukraine; a war that will cast a shadow over the geopolitical scenario for quite some time. Norway now covers 30% of Europe's gas needs. Gas deliveries from the Norwegian shelf increased by eight per cent in 2022 "Secure and stable gas deliveries to Europe are more important than ever before, and Norway is guaranteeing this as a predictable and long-term supplier," says Petoro CEO Kristin Kragseth. The increased gas volumes are caused by increased production permits on several fields, safe and stable operations, in addition to Snøhvit coming back on stream. An ever-growing share of gas is being produced from Petoro's portfolio, with Troll being the most important producer. The Troll field, where Petoro has a 56% ownership interest, represents 60% of all gas reserves on the Norwegian shelf. Troll can produce until 2070. Overall gas production is expected to remain at the 2022-level for the next four-to-five years. Read More
---
---

The Ghana National Petroleum Authority (NPA) says the country has implemented regulatory measures, including the removal of fuel subsidy, to ensure stability across its downstream sector. Abdul Hamid, chief executive officer (CEO) of NPA, spoke during a presentation at the ongoing Africa Refiners and Distributers (ARDA) week 2023, in Cape Town, South Africa. He said the measures were implemented in response to the global oil and gas market volatility caused by the Russian-Ukraine war and energy transition-related policies. Read More
---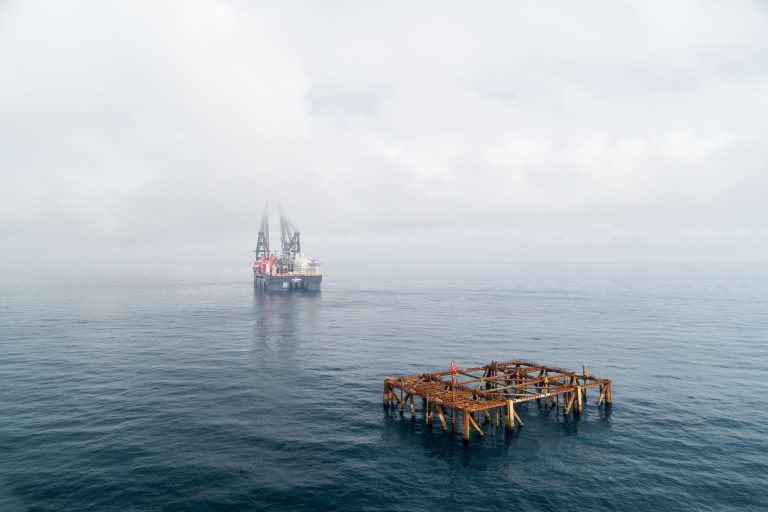 Abu Dhabi National Energy Company PJSC (TAQA), reported positive financial results for the year ended 31 December 2022. TAQA delivered a very strong performance during the year which was underpinned by the execution of it its growth strategy, its contracted utilities business and an uplift in commodities prices.Financial highlights for full year 2022:
Group revenues of AED 50.0 billion, 10.3% higher than the prior-year period, primarily due to higher commodity prices within the Oil & Gas segment.
Adjusted EBITDA was AED 20.8 billion, up 6.7%.
Net income (TAQA-share) was AED 8.0 billion, an increase of AED 2.0 billion, with greater contribution from the Oil & Gas segment and lower depreciation expense supporting bottom-line growth.
Capital expenditure was AED 3.8 billion, 20.1% lower than prior year.
TAQA also made significant investments of AED 4.5 billion in 2022 (2021: nil), relating to the acquisition of Masdar and the project to power and decarbonize ADNOC's offshore production operations.
Free cash flow generation remained strong for the year at AED 13.8 billion, albeit 22.3% lower compared to the previous year, mainly due to payment for TAQA's investment in Masdar.
Gross debt was AED 61.7 billion, down from AED 65.0 billion at the end of 2021, further improving the Group's credit metrics. Read More
---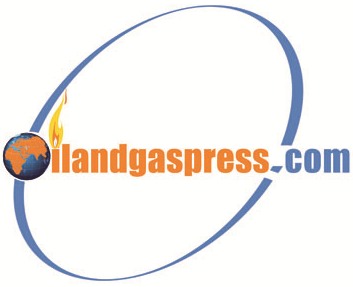 OilandGasPress Energy Newsbites and Analysis Roundup | Compiled by: OGP Staff, Segun Cole @oilandgaspress.
Disclaimer: News articles reported on OilAndGasPress are a reflection of what is published in the media. OilAndGasPress is not in a position to verify the accuracy of daily news articles. The materials provided are for informational and educational purposes only and are not intended to provide tax, legal, or investment advice.
Information posted is accurate at the time of posting, but may be superseded by subsequent press releases
Please email us your industry related news for publication info@OilAndGasPress.com
Follow us: @OilAndGasPress on Twitter |
Oil and gas press covers, Energy Monitor, Climate, Renewable, Wind, Biomass, Sustainability, Oil Price, LPG, Solar, Marine, Aviation, Fuel, Hydrogen, Electric ,EV, Gas, energy monitors,