More Energy News to 24 May 2022
Mike Wirth, chairman and CEO of Chevron Corporation (NYSE: CVX), will take part in the Bernstein Strategic Decisions Conference on Wednesday, June 1, 2022, at 9:00 AM ET, discussing corporate strategy and the company's approach to achieving higher returns and lower carbon. Read More
---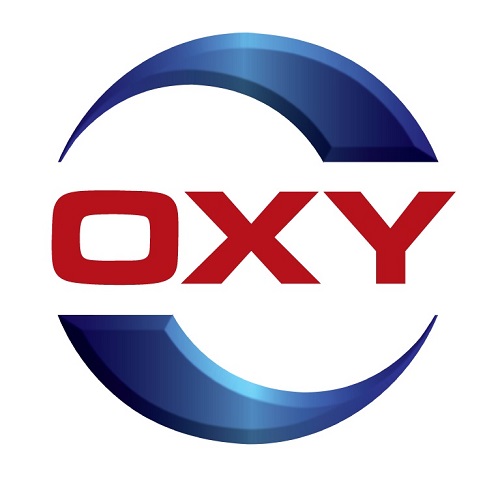 Occidental (NYSE: OXY) today announced the tender results of its offers to purchase for cash (each, an "Offer" and collectively, the "Offers") its outstanding notes listed in the tables below (the "Notes," and each, a "Series" of Notes) in three separate pools (each, a "Pool"). The Offers were made on the terms and subject to the conditions set forth in the Offer to Purchase dated May 16, 2022 (the "Offer to Purchase"). In connection therewith, Occidental further announced that it is increasing (a) the maximum aggregate purchase price of the Pool 1 Notes (as defined below) it will accept for purchase, excluding accrued but unpaid interest (as amended herein, the "Pool 1 Maximum Purchase Price"), from the previously announced amount of $700,000,000 to $725,000,000; (b) the maximum aggregate purchase price of the Pool 2 Notes (as defined below) it will accept for purchase, excluding accrued but unpaid interest (as amended herein, the "Pool 2 Maximum Purchase Price"), from the previously announced amount of $650,000,000 to $790,000,000; and (c) the maximum aggregate purchase price of the Pool 3 Notes (as defined below) it will accept for purchase, excluding accrued but unpaid interest (as amended herein, the "Pool 3 Maximum Purchase Price"), from the previously announced amount of $650,000,000 to $2,250,000,000. Capitalized terms used in this release but not otherwise defined have the meaning given in the Offer to Purchase. The Offers expired at 5:00 p.m., New York City time, on May 20, 2022 (such time and date, the "Expiration Time"). Read More–>
---
McDermott's storage business, CB&I, was presented with two Field-Erected Tank of the Year awards by the Steel Tank Institute/Steel Plate Fabricators Association (STI/SPFA) during its annual meeting in New Orleans, LA. The API 620 Low Pressure Liquid Storage Tank category was awarded to CB&I for the design and construction of a 1.2 million-gallon Egg-Shaped Digester and associated equipment for the City of Fremont in Fremont, NE. The award for the ASME Pressure Vessel Storage category recognized the replacement of a hot lime softener vessel with a net capacity of 183,700 gallons and design temperature for 300 degrees Fahrenheit at a refinery in Linden, NJ. Read More
---
More than half of UAE residents (52 percent) are considering hybrid or electrical vehicles (EV) after recent petrol price rises, according to a survey conducted by Audi Abu Dhabi and YouGov. The auto retailer said the upward trend in fuel prices has brought about a significant shift in UAE residents' attitudes towards cars.
Nearly 25 percent of the 1000 people surved, said they are waiting for EV or hybrid options to come to the market before making a purchase. Of those surveyed, 14 percent said they recently bought a petrol car, but wished they had purchased a hybrid or EV instead. Read More
---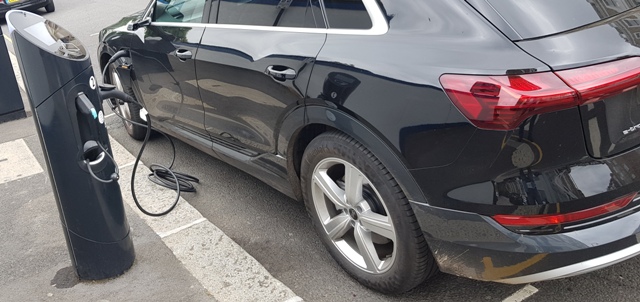 India's leading automobile company, Tata Motors along with Energy Efficiency Services Limited (EESL) has bagged a contract of delivering 50 Nexon EVs to M/s ANERT (Agency for New and Renewable Energy Research and Technology) – a nodal agency for adaptation of sustainable E-mobility across Kerala under the Department of Power, Government of Kerala (GOK). These 50 EVs will be deployed across various department of Kerala state government.
Marking this feat, a flag off ceremony for delivering 19 Nexon EVs was organized today at Kowadiar Junction, Trivandrum, by Shri Rajesh Kumar Sinha IAS – Principal Secretary, Power Department, GOK. Shri Narendra Nath Veluri, IFS – CEO ANERT along with other Senior Government Officials and officials from Tata Motors, also graced this event. Furthermore, having delivered 33 Nexon EVs out of the total contract (including the 19 being flagged off today), this order is in line with the state's vision of 'Go Green/Carbon Neutral' by 2030.
With a commanding market share of market share of 87% (FY'22) and over 25,000 Tata EVs on road till date, Tata Motors is playing a leading role in proactively driving the adoption of electric mobility in the country. In an effort to make EVs even more accessible to all, Tata Motors is closely working with other Tata Group companies including Tata Power, Tata Chemicals, Tata Auto Components, Tata Motors Finance and Croma, to contribute to the faster adoption of EVs in India through its EV ecosystem called the "Tata uniEVerse". The Nexon EV, an aspirational SUV, delivers an anxiety-free long range (ARAI certified range of 312km) on a single charge with zero emissions. It is equipped with a powerful and high-efficiency 129 PS permanent-magnet AC motor, powered by a high capacity 30.2 kWh lithium-ion battery. The EV comes with best-in-industry dust and waterproof battery pack, which meets IP67 standards. Furthermore, it offers 35 Mobile Apps based connected features, ranging from remote commands, vehicle tracking to driving behavior analytics, navigation, and remote diagnostics. Read More
---

Siemens Energy AG ("Siemens Energy") announced a voluntary cash tender offer to acquire all outstanding shares in Siemens Gamesa Renewable Energy, S.A. ("SGRE"), i.e., approx. 32.9 percent of SGRE's share capital, which it does not already own. SGRE's minority shareholders will be offered € 18.05 per share in cash. Following a successful closing of the transaction, Siemens Energy intends to pursue a delisting of SGRE from the Spanish stock exchanges, where it currently trades as a member of the IBEX 35 index.
With wind being a key driver of the global energy transition, SGRE's product and service offering forms an essential part of Siemens Energy's long-term strategy. However, SGRE's recent financial performance issues, driven by operational challenges and industry-related headwinds and reflected in multiple profit warnings, increased the need for action. The integration will support management's efforts to resolve the current challenges at SGRE by helping implement the necessary measures to stabilize the business and deliver on its full potential. In particular, SGRE will benefit from Siemens Energy's closer involvement into the day-to-day operations and its turnaround expertise, especially in the fields of manufacturing, supply chain, project and customer management. Read More
---
Siemens Energy will be presenting analysts and investors with its strategic cornerstones for the coming years. The management's goal is to build an integrated energy technology company with a clear focus on ESG which supports customers as they make their transition toward greater sustainability, while delivering reliable returns for investors. Siemens Energy will rely on three main pillars: low-emission or zero-emission power generation; transport and storage of electricity; and reducing the CO2 footprint and energy consumption in industrial processes. A new aspect will be Siemens Energy's structure: starting in fiscal 2023, the former Divisions will be repositioned as Business Areas, whose key financial figures will be reported quarterly. This will increase transparency for the capital market significantly. By integrating SGRE, Siemens Energy will strengthen its position, creating a holistic, go‑to-market approach further enhancing customer focus. Finally, a new organizational structure will significantly reduce complexity, create flatter hierarchies, shorten decision-making processes, and strengthen individual employees' sense of personal responsibility. More
---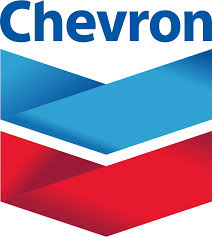 Chevron U.S.A. Inc. ("Chevron"), through its Chevron New Energies division, Talos Energy Inc. (NYSE: TALO) ("Talos"), through its Talos Low Carbon Solutions division, and Carbonvert, Inc. ("Carbonvert") announced today the execution of definitive documentation and closing of the expanded joint venture to develop the Bayou Bend CCS offshore carbon capture and sequestration ("CCS") hub, effective May 1, 2022.
Under the terms of the transaction, Chevron has acquired a 50 percent stake in the expanded Bayou Bend CCS joint venture for gross consideration of $50 million to Talos and Carbonvert, consisting of $30 million of gross upfront cash and up to $20 million of gross capital cost reimbursement, expected to cover Talos and Carbonvert capital expenditures through the project's final investment decision ("FID"). Equity interests in the joint venture are now 25 percent Talos, 25 percent Carbonvert, and 50 percent Chevron, and Talos is the operator. The three companies have also established an Area of Mutual Interest ("AMI") over the full ~231,000-acre Jefferson County offshore region contemplated in the State of Texas's original request for proposal, aligning the parties for future expansion opportunities. Read More
---
The advantage of taking carbon out of the ocean is simple—it holds more carbon in less space than in the air. Furthermore, plenty of machinery already pulls water out of the ocean—desalination plants for example—so it's a simple matter of connecting the device held in a shipping container to existing systems. In this case, the Hawai'i-based company Heimdal is taking advantage of the 50th state's desalination plants on the Big Island. Once seawater is pumped up into the Heimdal V1, it uses electrolysis to separate hydrogen and oxygen from the carbon-based acids that are warming the sea. The purified seawater is returned to the ocean sans carbon, and the separated acids are sold as hydrochloric acid—a common manufacturing and laboratory compound that's produced in factories to satisfy a 20-million-tons-per-year world market. Read More
---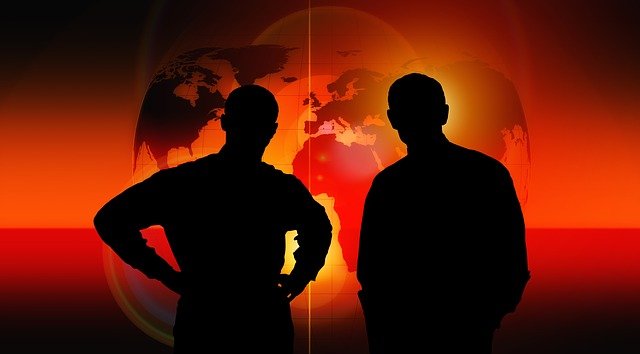 An online portal developed by the UK Centre for Ecology & Hydrology (UKCEH) will enable forecasters in West Africa to provide communities with earlier and more reliable warnings about large storms. Storms in the Sahel region, which can reach over 100km in size, have become more extreme since the 1980s due to global warming, with more intense rainfall.* Severe flooding during the monsoon from June to September causes human and livestock deaths, plus damages property and infrastructure, leaving thousands of people without homes and livelihoods.
State-of-the-art weather forecast models struggle to predict where new storms will hit and how strong they will be, which makes it difficult to provide warnings to people in affected areas so they can protect their property and livestock or get out of harm's way.
National forecasting agencies in Africa can already make predictions of how storms will behave in the next couple of hours by observing current atmospheric conditions, and analysing hundreds of historical storms. Now, thanks to a recent breakthrough by UKCEH scientists, they can make these short-term forecasts, known as 'nowcasts', for six hours ahead and with a higher degree of accuracy. The new research found drier soils can increase the intensity of storms when they are on the move, affecting where they travel and the amount of rainfall they produce. Read More
---
OilandGasPress Energy Newsbites and Analysis Roundup |Compiled by: OGP Staff, Segun Cole @oilandgaspress.
Disclaimer: News articles reported on OilAndGasPress are a reflection of what is published in the media. OilAndGasPress is not in a position to verify the accuracy of daily news articles. The materials provided are for informational and educational purposes only and are not intended to provide tax, legal, or investment advice.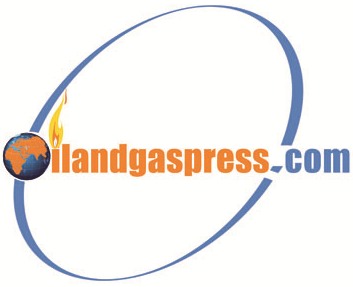 Oil and gas press covers, Energy, Climate, Renewable, Wind, Biomass, Sustainability, Oil Price, LPG, Solar, Marine, Aviation, Fuel, Hydrogen, Electric ,EV, Gas, News and Analysis