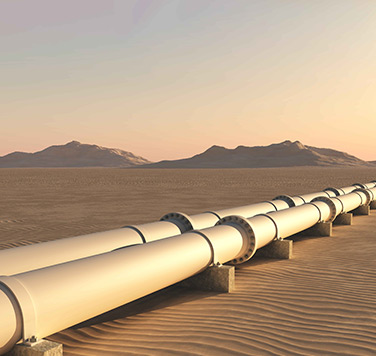 Natural Gas Pivotal to UAE's Economic Growth for next 50 Years
Delivering the opening address of Gastech 2021, H.E. Dr. Al Jaber highlighted the United Arab Emirate's (UAE) leadership in natural gas and said natural gas will support the nation's vision for economic growth as set out by the Leadership in the 'Principles of the Fifty'.
"The 'Principles of the Fifty' is a mandate for progress driven by 10 guiding principles aimed at making the UAE the most dynamic economy in the world. Gas will play a pivotal role in this blueprint for growth, as the essential fuel stock for our downstream hub in Ruwais and our industrial joint venture, TA'ZIZ," H.E. Dr. Al Jaber said.
---
Speaking virtually, His Excellency explained that the UAE is strengthening its position as a regional leader in natural gas and the emerging blue Hydrogen market. He attributed this leadership position to the foresight of the Founding Founder of the UAE, the late Sheikh Zayed, who recognized the enormous potential natural gas offered and the need to balance economic growth with environmental protection.
"Our Founding Father Sheikh Zayed's commitment to the environment and truly sustainable development was the key driver. In 1973, at his direction, ADNOC stopped burning the associated gas from all its operations, and instead captured it and shipped it.
"In short we turned an environmental liability into a commercial opportunity. From that moment, when it came to gas, we never looked back. For almost fifty years the UAE has viewed gas in all its forms as one big opportunity, and we've built our gas business on a number of firsts."," H.E. Dr. Al Jaber added,
Concluding his remarks, H.E. Dr. Al Jaber extended an open invitation for partnership in the UAE's gas industry, noting that building strong partnerships across the world is one of the key principles for the UAE's economic vision. "This has always been at the center of our approach to growth and it will remain the key to the future."
---
Information Source: Read Full Release –>
Oilandgaspress.com | Energy, Climate, Renewable, Wind, Biomass, Sustainability, Oil Price, LPG, Solar