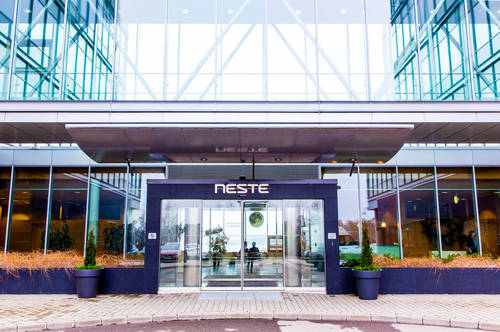 Neste offloads shares in Nynas to Bitumina Industries
Neste AB has sold its 49.99% shares in Nynas AB to Bitumina Industries Ltd on Tuesday 15 September 2020.
---
"We have been an owner in Nynas since the 1990's and have seen the company develop into a global leader in naphthenic specialty oils and a premier bitumen partner in Europe. We believe that the sale of Neste's shares in Nynas to an industrial player with a strong focus in the same sector is the right solution for Nynas, recognizing also the ongoing reorganization process," says Neste's Chief Financial Officer Jyrki Mäki-Kala.
---
Nynas is a Swedish manufacturer and marketer of naphthenic specialty oils and bitumen products.
---
Nynas has four refineries: Harburg in Germany, Nynäshamn and Gothenburg in Sweden and Eastham in the UK. Eastham is a joint venture with Shell.
---
The Bitumina Group is a vertically integrated specialty Bitumen company which has expanded its business on a global scale.
---
Submitted by: Press release
---