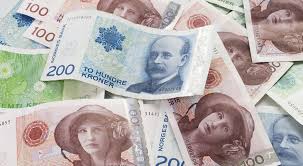 NOK8 billion Troll phase 3 project on stream
On Friday 27th August at 9.25 pm, production started from the Troll phase 3 project in the North Sea. The project has a break-even price below 10 dollars and CO2 emissions of less than 0.1 kg per barrel oil equivalent. The new wells are tied in to the Troll A platform and Troll phase 3 will extend the platform's life past 2050.
---
Recoverable volumes from Troll phase 3, which will produce the Troll West gas cap, are estimated at as much as 347 billion cubic metres of gas. Converted into oil equivalent this amounts to 2.2 billion barrels. Investments are approximately NOK 8 billion.
---
The partners: Equinor Energy AS 30.58% (operator), Petoro AS 56%, AS Norske Shell 8.10%, TotalEnergies EP Norge AS 3.69%, ConocoPhillips Skandinavia AS 1.62%.
---
Information Source: Read More–>
Oilandgaspress.com | Energy, Climate, Renewable, Wind, Biomass, Sustainability, Oil Price, LPG, Solar
Please use our attached online form.
Submit your Releases or contact us now!

Submit a Press Release
Follow us: @OilAndGasPress on Twitter | OilAndGasPress on Facebook