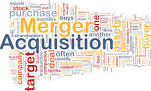 Octopus Energy acquires heat pump manufacturer, Renewable Energy Devices (RED)
Octopus Energy Group announced a strategic investment into heat pump manufacturer Renewable Energy Devices (RED), making heat pumps cheaper and better for UK customers. The multi-million pound deal sees Octopus take a controlling interest in Northern Irish firm RED, and full acquisition by the end of this year.
The partnership will disrupt the market, allowing the companies to build quiet, highly efficient and stylish-looking heat pumps initially for UK customers. The products will come in a range of different sizes, with a focus on smaller options suitable for the most common homes in the UK.
When bought with the government's new Boiler Upgrade Scheme, they will cost about the same as a gas boiler. By scaling production, the partners are planning to bring costs down even further, with a view to eliminating the need for government support over time.
The investment is the latest in a long line of commitments Octopus Energy has made to building an industry around low carbon heating and heat pumps, following £10 million invested into the UK's first research and development centre for the decarbonisation of heat based in Slough.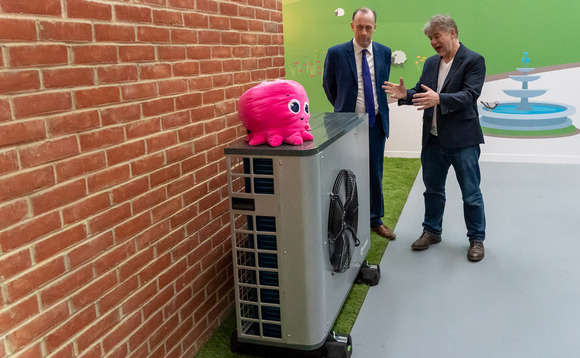 RED's existing factory in Craigavon will see a significant expansion following the investment, creating 100 new green engineering jobs by 2024. Octopus is expecting the factory to produce over 1,000 heat pumps a month by the end of this year and keep growing from there. The partners are also in the process of scoping other locations to build further heat pump manufacturing facilities.
RED is a UK heat pump designer and manufacturer and the only one sourcing over 80% of parts for its products within the country. The team, which is led by Dr. Jason Cassells, designs and manufactures a range of innovative patented air source heat pumps in-house, including their controls, software and heating distribution systems, making low carbon heating more accessible and regionally sourced. The team will continue to be based in Craigavon, Northern Ireland.
Octopus plans to incorporate its "smart grid" technology into the heat pumps. This will enable the pumps to make the most of "spare" capacity on the electricity grid and distribution networks, and reduce the load at peak times – and lower running costs for customers. For homes with electric vehicles and/or solar panels, the smart tech will further enhance efficiency – for example, solar panels could reduce heat pump running costs by as much as 70%.
Heat pumps are one of the main pillars of the UK Government's roadmap for a greener and more secure energy future. In its Energy Security Strategy, which was published last week, the Government announced the launch of a Heat Pump Investment Accelerator Competition in 2022. The scheme will be worth up to £30 million and aimed at making heat pumps in the UK, increasing the country's energy independence by reducing the demand for gas.
---
Information Source: Read More–>
Energy, Climate, Renewable, Wind, Biomass, Sustainability, Oil Price, LPG, Solar, Commodity, Coal, Electric Power, Energy Transition, LNG, Natural Gas, Oil,