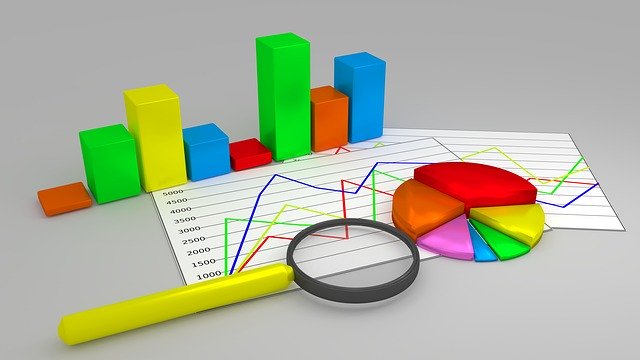 Saudi Aramco announces second quarter and half-year 2020 results
Reported Net income: $6.6 billion (Q2) / $23.2 billion (H1)
Cash flow from operating activities: $12.3 billion (Q2) / $34.8 billion (H1)
Free cash flow*: $6.1 billion (Q2) / $21.1 billion (H1)
---
Q1 dividend of $18.75 billion paid in the second quarter; Q2 dividends of $18.75 billion to be paid in the third quarter
---
Completion of SABIC transaction is a milestone for Downstream growth strategy
Despite continued global economic disruption and challenges facing the energy sector, Aramco continued to deliver on its commitment to shareholders by declaring a dividend of $18.75 billion for the second quarter, compared to $13.4 billion for the second quarter of 2019.
---
Aramco navigated challenging market conditions to record net income of $6.6 billion for the second quarter and $23.2 billion for the first half of 2020, respectively, compared to $24.7 billion and $46.9 billion in the corresponding periods of 2019. This demonstrates Aramco's agility, strength and resilience across market cycles.
---
Free cash flow* was $6.1 billion in the second quarter and $21.1 billion for the first half of 2020, respectively, compared to $20.6 billion and $38.0 billion for the same periods in 2019.
---
The gearing ratio* was 20.1% at the end of June, mainly reflecting deferred consideration for the Saudi Basic Industries Corporation (SABIC) acquisition and the consolidation of SABIC's net debt onto Aramco's balance sheet.
---
Capital expenditure was $6.2 billion in the second quarter and $13.6 billion for the first half of 2020. Aramco continues to implement its capital spending optimization and efficiency program, and expects capital expenditure to be at the lower end of the $25 billion to $30 billion range for 2020.
---

---
Operational Highlights
The COVID-19 pandemic has spread rapidly throughout the world, resulting in substantial reductions in consumer and business activity and significantly reduced demand for crude oil, natural gas and petroleum products.
---
Under these challenging market conditions, Aramco continued its strong track record of reliable supply, achieving 99.8% reliability in the delivery of crude oil and other products in the second quarter of 2020.
---
The Company demonstrated reliable upstream performance with total hydrocarbon production of 12.7 million barrels per day of oil equivalent in the second quarter of 2020.
---
Aramco achieved a historic highest single day crude oil production of 12.1 million barrels on April 2, 2020.
---
To meet future global and domestic energy demand, Aramco continues to expand its gas business. In line with this strategy, the Fadhili Gas Plant reached its full production capacity of 2.5 billion standard cubic feet per day during the second quarter, after successfully completing its commissioning activities.
---
The Downstream business continues to deliver on its long-term strategy of strategic integration and diversification.
---
In June 2020, Aramco successfully completed the acquisition of a 70% stake in SABIC, for $69.1 billion. SABIC is a world-class, diversified petrochemicals company with complementary chemicals capabilities. The acquisition enhances Aramco's existing Downstream portfolio, accelerates its petrochemicals growth, increases existing chemicals volumes and expands its international reach.
---
In July 2020, the Oil and Gas Climate Initiative (OGCI) member companies announced a target to reduce the average carbon intensity of their aggregated upstream oil and gas operations to between 20 kg and 21 kg of CO2 equivalent per barrel of oil equivalent (CO2e/boe) by 2025, from a collective baseline of 23 kg CO2e/boe in 2017. Aramco, an OGCI member, achieved an upstream carbon intensity of 10.4 kg CO2e/boe in 2019. The Company's Greenhouse Gas emissions were verified by an independent third party.
---
---
Source: Saudi Aramco

---
Report by: OGP/Segun Cole , Please email us your industry related news for publication info@OilAndGasPress.com
Follow us: @OilAndGasPress on Twitter | OilAndGasPress on Facebook
---
Disclaimer
Most News articles reported on OilAndGasPress are a reflection of what is published in the media. OilAndGasPress is not in a position to verify the accuracy of daily news articles. The materials provided are for informational and educational purposes only and are not intended to provide tax, legal, or investment advice. OilAndGasPress welcomes all viewpoints. Should you wish to provide a different perspective on the above article, please email us info@OilAndGasPress.com
Information posted is accurate at the time of posting, but may be superseded by subsequent press releases