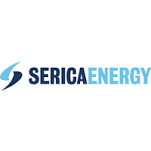 Serica announce Results for the year ended 31 December 2021
Serica Energy plc (AIM: SQZ), a British independent upstream oil and gas company with operations in the UK North Sea today announces its audited financial results for the year ended 31 December 2021.
Group gross profit of £386.8 million (2020: loss of £2.9 million) and cash flow from operations of £157.6 million (2020: £44.1 million).
• Average net production of 22,200 boe per day (2020: 23,800 boe per day) after extended 2021 maintenance programmes.
• Completion of Rhum R3 and Columbus well programmes bringing increased production starting in August and November 2021 respectively.
• 2P reserves increased to 62.2 million boe (2020: 61.0 million boe) with Group 2021 production more than replaced.
Financial
• Average 2021 sales price of approx. US$93 per boe (2020: US$20 per boe) before hedging losses.
• Average operating cost of US$16.47 per boe (2020: US$14.12 per boe) reflecting increased workscope following COVID restrictions during 2020.
• Operating profit of £246.1 million (2020: loss of £18.7 million) after:
o realised losses of £56.6 million on 2021 gas price hedging (2020: gains of £12.3 million); plus
o unrealised losses of £74.6 million based on valuation of 2022/2023 gas price hedging (2020: loss of £16.6 million).
• Cash flow from operations of £157.6 million (2020: £44.1 million) after payment during the year of £113.6 million of temporary cash security lodged with hedge counterparties
(2020: £1.8 million).
• Closing cash at 31 Dec
---
Information Source: Read Full Release