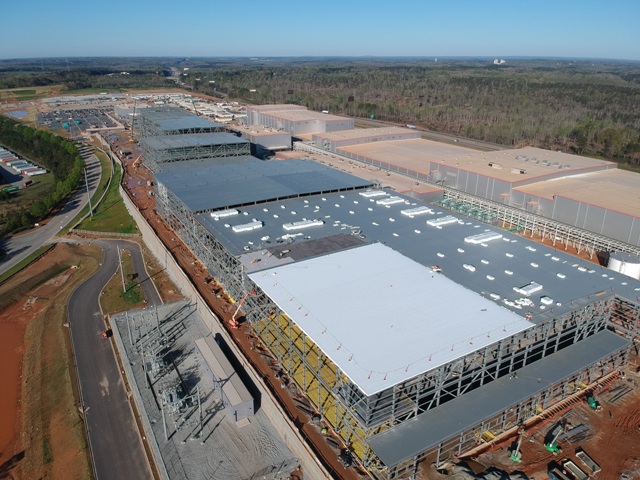 SK Innovation and Ford invest $11.4 billion in BlueOvalSK
The BlueOvalSK battery plants will boast the largest ever in the U.S so far. The production site in Tennessee will be built at Ford's 3,600 acre Blue Oval City with annual capacity of 43 GWh. The plants in Kentucky will occupy the site of 1,500 acre with a production capacity of 86 GWh per year. In total, the plants are expected to produce 129 GWh annually. This will allow for annual production of more than one million batteries, including long range packs for SUVs and trucks.
---
Being the largest single investment in SK Innovation's history, this investment in BlueOvalSK will help the company become the leading battery maker in the U.S. market. Combining these plants with two other SK Innovation's EV battery plants built in Georgia, the company will be able to produce 150 GWh annually in the U.S. alone. Consequently, this will enable the company to exceed the goal of securing 200 GWh production capacity per year across the globe by 2025.
---
SK Innovation announced that it would invest USD 4.45 billion in the construction these BlueOvalSK's plants. This amount is equivalent to its 50% stake in the joint venture.
---
Information Source: Read More–>
Oilandgaspress.com | Energy, Climate, Renewable, Wind, Biomass, Sustainability, Oil Price, LPG, Solar