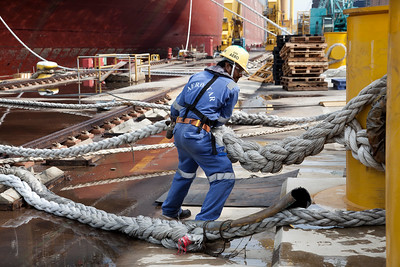 Total Announce 4th quarter and full-year 2020 results
Net profit fell 59% to $1.3 billion from the year-ago period, but was better than the analyst estimate of $1.11 billion in the fourth quarter.
Adjusted earnings per share of $0.46. Total stated that more than a fifth of its net investments of about $12 billion this year will go into renewables and electricity.
---
The company posted a $7.2 billion net loss for 2020 as a whole
---
The company proposed changing its name to TotalEnergies.
The name change would reflect Total's "underlying ambition to transition to carbon neutrality," Chief Executive Officer Patrick Pouyanne said in a statement on Tuesday.
---
Information Source: Read Full Release ..–>
---
Press release by: 2020 Results & Outlook