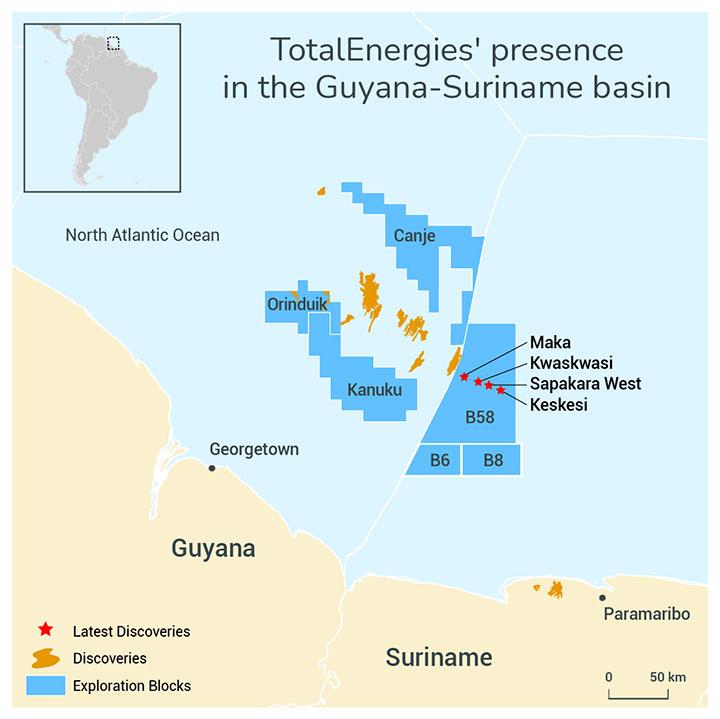 TotalEnergies Partners with the Government of Suriname
TotalEnergies has signed an agreement with the Government of Suriname to provide support for its national strategy to reduce greenhouse gas emissions by preserving forests in the country. This public-private partnership illustrates the alignment between the ambition of TotalEnergies and the Government of Suriname to protect forest ecosystems and biodiversity while benefiting local communities.
---
Suriname's Amazon forest covers more than 15 millions hectares and absorbs millions of tonnes of CO2 each year. It is home to rich biodiversity and plays a crucial historical and cultural role in local communities. The development of new economic activities and growing demand for natural resources puts pressure on the forests, making the implementation of sustainable development models more necessary than ever.
---
The agreement signed by the Government of Suriname and TotalEnergies provides for future projects to preserve forest ecosystems. The emissions reductions stemming from these actions shall be certified in accordance with highest international standard.
---
Information Source: Read More
Oil and gas, press , | Energy, Climate, Renewable, Wind, Biomass, Sustainability, Oil Price, LPG, Solar