UKOG Applies for 3 new Turkish licences
UK Oil & Gas PLC (London AIM: UKOG) announced that together with its 50-50 Turkish joint venture partner, Aladdin Middle East ("AME"), the Company has applied to the Turkish authorities for three further exploration licences in south east Turkey. The application area covers four c. 150 km² blocks lying to the south and south east of the Company's 305 km² Basur-Resan Licence (see RNS releases of July 23 and October 13, 2020). This application is on a ground floor basis with UKOG responsible solely for its 50% share of any future costs.
---
The four blocks straddle multiple large identified undrilled surface geological features (i.e. surface anticlines), each geologically similar to the Company's Basur-Resan oil appraisal project, AME's producing East Sadak oil field and the Kurdistan Region of Iraq's oil fields to the south. To date, the application blocks have been scantily explored with almost no seismic coverage and few wells.
---
The most northerly block lies immediately southeast of the Company's Resan licence and contains an extension of the Basur-Resan accumulation, penetrated by two wells with good oil indications. A further possible undrilled Basur-Resan extension lies immediately to the southeast. The remaining 600 km² area has seen only 3 legacy wells drilled in 60 years. We also understand that a recent well immediately adjacent to the most easterly application block produced oil to surface from the same geological reservoir as Basur-Resan and East Sadak.
---
The four geologically prospective blocks were offered in a licence round which attracted three other applications, including one from TPAO the Turkish state oil & gas company.
---
Further to a recent favourable meeting with the Turkish licence regulator, GDMPA, we understand that the AME/UKOG application has now been passed to the Turkish government for approval. At this stage, whilst indications are positive, we await formal notification as to which licence or licences, if any, are awarded to AME/UKOG. Notification is expected within 60 days – results and terms will be released in due course.
A map showing the application blocks will be made available on the Company's website in due course.
---
Information Source: Read Full Release ..
---
Press release by: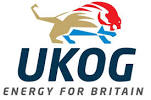 ---
Report by: OGP/Segun Cole , Please email us your industry related news for publication info@OilAndGasPress.com
Follow us: @OilAndGasPress on Twitter | OilAndGasPress on Facebook
---
Disclaimer
Most News articles reported on OilAndGasPress are a reflection of what is published in the media. OilAndGasPress is not in a position to verify the accuracy of daily news articles. The materials provided are for informational and educational purposes only and are not intended to provide tax, legal, or investment advice. OilAndGasPress welcomes all viewpoints. Should you wish to provide a different perspective on the above article, please email us info@OilAndGasPress.com