UKOG wins judgement against Climate Activists
Horse Hill judicial review challenge comprehensively dismissed by judge
UK Oil & Gas PLC (UKOG) announced that, following the judicial review ("JR") hearing of 17-18 November 2020, the Hon Justice Holgate has today published his judgement which comprehensively dismisses the challenge to the lawfulness of Surrey County Council's ("SCC") September 2019 planning consent for long-term oil production at the Company's 85.635% owned Horse Hill oil field. The written judgement rejects the challenge's three grounds and, therefore, the Company's production planning consent remains in full force.
The unsuccessful challenge by Sarah Finch for the Weald Action Group claimed that SCC failed to assess the indirect greenhouse gas emissions of the development arising from the eventual combustion of any produced oil, consequently their decision did not comply with the governing EU and Town and Country Planning Act environmental impact assessment ("EIA") regulations.
In summary, the judgement finds that SCC acted in lawful accordance with such regulations and that "their obligation (to assess environmental impacts) does not include the environmental effects of consumers using (in unknown locations unrelated to the development site) an end product which will be made in a separate facility from materials to be supplied from the development being assessed."
The judgement further documents that such indirect environmental effects outside of the development fall under other dedicated environmental regulatory regimes, which SCC were justified to conclude would act to safeguard the environment. Justice Holgate also found that there is no question of National Planning Policies ("NPP") being unlawful on the grounds of conflict with the EU EIA Directive.
---
Furthermore, the judge also highlighted that, if successful, the challenge would have had far reaching implications on the need to assess all indirect carbon emissions "generally resulting from the use or consumption of end products emanating from any development" and not just those from an oil production site. He cited as examples, that developments in mineral extraction, metals, energy, aviation, manufacturing, handling of waste, recycling, recovery and disposal to landfill, to name a few, can all generate indirect carbon emissions and would thus have been impacted by a successful claim.
---
The full judgement will be uploaded to the Company's website in due course.
SCC's defence was significantly enhanced by the Company's counsel, led by David Elvin QC, and by counsel for the Secretary of State for Housing, Communities and Local Government acting as an interested party with respect to UK planning policy and guidelines.
---
Two prior attempts to obtain a JR against SCC's planning consent were refused by Mr. Justice Laing. At a third hearing, Mr Justice Lewison, granted leave for the JR to be heard given that the oblique challenge to whether NPP contravened EU law "was a point of some importance which ought to be considered at a full hearing".
Information Source: Read Full Release ..
---
Press release by: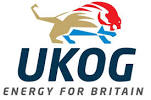 ---
Report by: OGP/Segun Cole , Please email us your industry related news for publication info@OilAndGasPress.com
Follow us: @OilAndGasPress on Twitter | OilAndGasPress on Facebook
---
Disclaimer
Most News articles reported on OilAndGasPress are a reflection of what is published in the media. OilAndGasPress is not in a position to verify the accuracy of daily news articles. The materials provided are for informational and educational purposes only and are not intended to provide tax, legal, or investment advice. OilAndGasPress welcomes all viewpoints. Should you wish to provide a different perspective on the above article, please email us info@OilAndGasPress.com
Information posted is accurate at the time of posting, but may be superseded by subsequent press releases