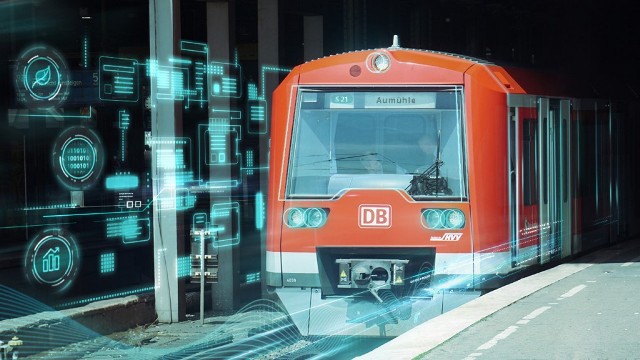 World premiere of train that operates by itself
Deutsche Bahn (DB) and Siemens Mobility have developed the world's first train that operates by itself in rail traffic. Dr. Richard Lutz, CEO of DB, and Dr. Roland Busch, CEO of Siemens AG, together with Dr. Peter Tschentscher, Mayor of Hamburg, presented the train as it made its premiere run as part of the Digital S-Bahn Hamburg project.
:
---
The train is controlled by digital technology and is fully automated. The driver remains on the train to supervise the journey with passengers on board. Shunting, such as turning the train around, is done without on-board personnel. The project partners DB, Siemens Mobility, and the City of Hamburg have invested a total of €60 million in the digital S-Bahn Hamburg, which is part of DB's Digital Rail Germany project.
---
The digital S-Bahn had its premiere run at the opening of the Intelligent Transport Systems World Congress (ITS) in Hamburg. During the congress, four digital S-Bahn trains will operate automatically along the 23-kilometer section of S-Bahn Line 21 between the Berliner Tor and Bergedorf/Aumühle stations.The technical basis for digital rail operations is the future European Automatic Train Operation (ATO) standard, combined with the European Train Control System (ETCS). The trains receive their control signals via radio. The four digital S-Bahn trains in Hamburg will provide regular scheduled passenger service beginning in December. Plans to digitalize Hamburg's S-Bahn entire system by the end of the decade are already under way, and investments in trains and infrastructure are being made. The technology is projected to be used nationwide for regional and mainline rail systems.
---
Information Source: Read More
Oilandgaspress.com | Energy, Climate, Renewable, Wind, Biomass, Sustainability, Oil Price, LPG, Solar