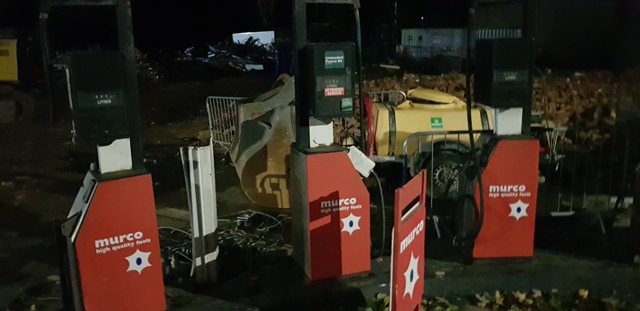 Oil and Gas, Press, Energy News Brief, 01 Nov. 2021
World oil demand is expected to increase by 5.8 million b/d to 96.60 million b/d in 2021, revised down from 5.96 million b/d growth seen last month, "mainly driven by lower-than-expected actual data for the first three quarters of this year," OPEC said in its monthly oil market report.
---
Oil prices dropped on Monday as China's release of gasoline and diesel reserves eased concerns over tight global supply, while investors cashed in ahead of a Nov. 4 meeting of major crude producers that could increase future production targets. A Reuters poll showed that oil prices are expected to hold near $80 as the year ends, as tight supplies and higher gas bills encourage a switch to crude for use as a power generation fuel. Read More
---
DNV, the independent energy expert and assurance provider, is participating in one of Australia's leading end-to-end bus depot electrification projects. The AUD 40-million initiative in New South Wales is being developed by a joint venture (JV) between leading UK-based battery storage operator Zenobe and Transgrid, the operator of the NSW high-voltage electricity grid. On one of NSW's major electric bus pilots, the project forms part of the State government's plan to transition its 8,000 strong bus fleet to zero-emission vehicles by 2030. Read More
---
The U.S. Air Force has awarded GE a $1.58 billion firm-fixed-price contract to supply F110 engines for the Boeing F-15EX Eagle II. This selection makes GE the sole propulsion provider for the U.S. Air Force's entire planned F-15EX fleet. GE is currently delivering Lot 1 engines for the F-15EX, including two test aircraft currently undergoing flight testing at Eglin Air Force Base in Florida. Read More
---
GE (NYSE:GE) announced results today for the third quarter ending September 30, 2021. Total orders $22.1B, +42%; organic orders +42%
Total revenues (GAAP) $18.4B, (1)%; Industrial organic revenues* $17.6B, (1)%
Industrial profit margin (GAAP) of 5.0%, +1,220 bps; adjusted Industrial profit margin* 7.5%, +270 bps
Continuing EPS (GAAP) of $0.54, +$1.58; adjusted EPS* $0.57, +$0.19
GE Industrial CFOA (GAAP) $1.7B, +$1.6B; GE Industrial free cash flow* $1.7B, +$1.8B, excluding discontinued factoring programs* Read More
---
Siemens Smart Infrastructure and its partners, Sagemcom and Bite Lietuva, are participating in the rollout of 1.2 million smart meters across Lithuania. Siemens will provide Lithuanian distribution system operator ESO with the EnergyIP meter data management system as well as service and maintenance for 10 years. Sagemcom is supplying the 1.2 million smart meters and the Siconia head-end system, which reads the data generated by the meters. Bite Lietuva, a telecommunications provider in Lithuania, is the partner for communication technology. The new smart meter infrastructure enables ESO to reduce electricity consumption by up to 6 percent, cut power losses in the overall supply network by over 10 percent, and lead to higher energy efficiency in the overall operations Read More
Siemens Gamesa Renewable Energy held a launch ceremony with representatives from state and local government authorities and wind industry partners in Virginia for what will be the first offshore wind turbine blade facility in the United States. This is also the first commitment by a global offshore wind turbine manufacturer in a U.S.-based supply chain. This milestone solidifies Siemens Gamesa's presence in the U.S. offshore wind market and position as the world's leading offshore wind turbine manufacturer. Read More
---
Gazprom and Moldovagaz extended the contract for Russian gas supplies to consumers in the Republic of Moldova from November 1, 2021, for a period of five years on mutually beneficial terms. Read More
---
Gazprom successfully reached the set level of working gas inventories in Russian underground gas storage facilities at 72.638 billion cubic meters.The potential maximum daily deliverability of the facilities was brought to the level of 847.9 million cubic meters. The work on injecting gas into Russian UGS facilities will continue until November 8. Read More
---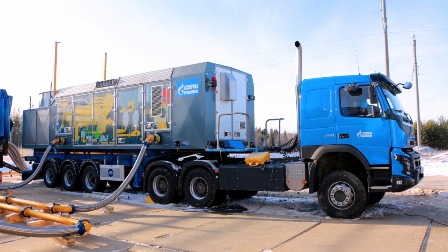 Gazprom continues the work aiming specifically to further reduce its environmental impacts. The Company has made a decision to implement a 1.5-fold expansion of its fleet of mobile compressor stations (MCS) that are used in gas trunkline repairs, thus bringing their total number to 15. Read More
---
The UK-hosted COP 26 climate change summit starts on Sunday, with the UK and Pakistan working closely on a greener future for the planet. COP26 is the largest international event of its kind ever to be held in the UK with more than 25,000 delegates arriving in the city of Glasgow- including world leaders, opinion formers and top businesses. It will work to prevent global temperatures rising above 1.5C and protect our planet and people from the impacts of climate change. Read More
---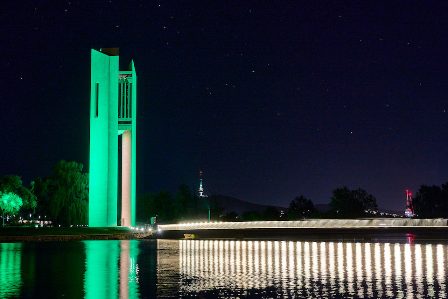 Yagan Square in Perth, The National Carillon, Telstra Tower, and the British High Commission in Canberra, The British Consulate in Sydney (Gateway Building) and Town Hall Sydney, and Melbourne Town Hall were due to be cast in special green light. The Conference of the Parties (COP) brings together over 120 world leaders in Glasgow, including Australian Prime Minister Scott Morrison, for a two-week programme of negotiations, dialogue, and ambitious target setting. Read More
---
COP26 President Alok Sharma's opening speech at COP26. Delivered on: 31 October 2021 (Transcript of the speech, exactly as it was delivered) Read More
---
Commodity Prices
Units
Price $
Change
Crude Oil (WTI)
USD/bbl
$84.01
Up
Crude Oil (Brent)
USD/bbl
$84.42
Up
Bonny Light
USD/bbl
$83.50
Up
Natural Gas
USD/MMBtu
$5.34
Up
OPEC basket 28/10/21
USD/bbl
$82.41
—
At press time 01st November 2021
---
3 Top Oil Stocks to Buy as Crude Approaches $100 a Barrel. ConocoPhillips (NYSE: COP) , Devon Energy (NYSE: DVN) , and EOG Resources (NYSE: EOG) are in the best position to cash in as crude oil prices approach $100 a barrel. Read More
---
Phillips 66 (PSX.N) said it will buy the remaining units of Phillips 66 Partners (PSXP.N) it does not already own for $3.4 billion, as the refiner aims to simplify its governance and corporate structure. Read More
---
Chevron has completed maintenance at its Wheatstone liquefied natural gas (LNG) plant in Western Australia, a senior company executive said.
The planned maintenance was completed in October after starting in the third quarter of this year, Chief Financial Officer Pierre Breber said during an earnings conference call on late Friday. Read More
---
Aramco reported a 160% surge in third quarter net income to $30.4 billion, free cash flow jumps 131% as the oil giant capitalizes on market recovery. Aramco said the increase in net income was the result of higher crude oil prices and volumes sold, and stronger refining and chemicals margins in the quarter, as the company benefits from rebounding global energy demand and increased economic activity in key markets. Read More
---
Odfjell SE will release its third quarter 2021 results on Wednesday, November 3, 2021 at 20:00 CET. The results will be published on Oslo Stock Exchange at newsweb.no and at Odfjell.com Read More
---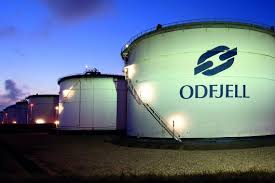 Odfjell shortlisted for Tanker Operator of the Year award 2021. The award "recognizes a tanker operating company that has set new industry benchmarks/broken new ground over the past 12 months through responding innovatively to challenging markets, pioneering new approaches, challenging old orthodoxies, and setting new standards in day-to-day operations.
Riviera Maritime Media nominates Odfjell as a recognition of our work to reduce carbon emissions. Read More
---
COP26 climate change summit in Glasgow. Boris welcomes leaders to Glasgow summit. China's president Xi Jinping will not attend, instead submits a written statement. Turkish president Recep Tayyip Erdogan has also announced he will not be coming, Russia's Vladimir Putin and Brazilian president Jair Bolsonaro, have declined to attend. Read More
---
As at 31 October 2021, Tullow Oil plc's issued share capital consisted of 1,431,387,970 ordinary shares (with a nominal value of 10p each) with voting rights. No ordinary shares were held in treasury. Therefore, the total number of voting rights in Tullow Oil plc was 1,431,387,970. Read More
---
Rolls-Royce has completed an $11 million investment in its flagship Naval Defense campus with the opening of a new high-tech manufacturing, repair and test facility. The 25,000ft² facility will enhance and modernize the company's naval operations in Walpole, adding waterjet maintenance, repair and overhaul (MRO) servicing to its portfolio of world-class capabilities. The investment is also expected to have a positive impact on the region, bringing new business to the local economy and new high-tech, manufacturing jobs to the Rolls-Royce Walpole, Massachusetts campus. Read More
---
The active rig count acts as a leading indicator of demand for products used in drilling, completing, producing and processing hydrocarbons.
Region
Period
No. of Rigs
Change
U.S.A
29th October 2021
544
+2
Canada
29th October 2021
166
+2
International
Sept. 2021
787
—
Baker Hughes Rig Count to 01 November 2021
---
Turkey on Monday raised natural gas prices by 48.40 percent for large industrial and commercial organization subscribers for November, while experts warned of higher inflation rates. The latest hike was announced by Turkey's BOTAS Petroleum Pipeline Company, which also revealed that the tariff for electricity generation plants for the same month was increased by 46.82 percent. Read More
---
China has begun a series of large wind power and photovoltaic projects in its desert areas since mid-October, the country's top economic planner said Saturday. According to the National Development and Reform Commission, these projects are situated in north China's Inner Mongolia and northwest China's Gansu, Qinghai and Ningxia, with an installed capacity of nearly 30 million kilowatts. Read More
---
Oil and Gas News Straight from the Source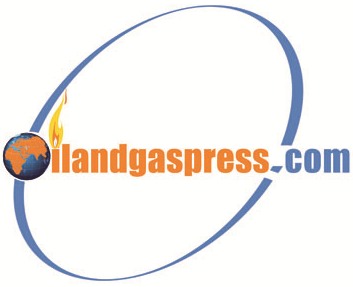 OilandGasPress Energy Newsbites and Analysis Roundup |Compiled by: OGP Staff, Segun Cole. Please send us your industry related news for publication
Announce new products, New Partnerships, New director appointment, New office, financial reports, New sales staff, new contracts, charity affiliations and general news and offers by your organisation! Submit your Releases or contact us now!
Submit a Press Release
Oil and gas, press, Energy, Climate, Renewable, Wind, Biomass, Sustainability, Oil Price, LPG, Solar, Marine, Aviation, Fuel, Hydrogen, Electric ,EV, Gas,
---
News articles reported on OilAndGasPress are a reflection of what is published in the media. OilAndGasPress is not in a position to verify the accuracy of daily news articles. The materials provided are for informational and educational purposes only and are not intended to provide tax, legal, or investment advice.