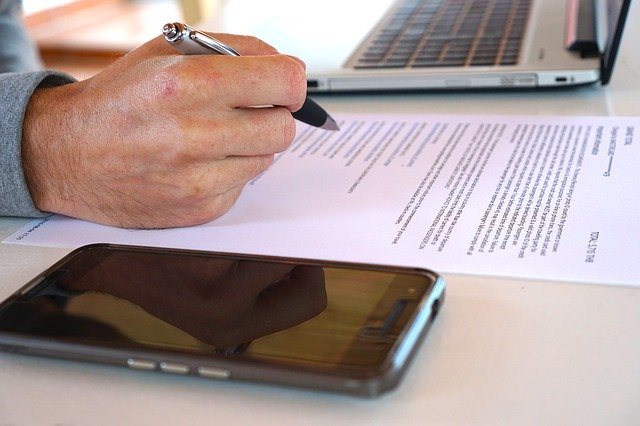 Oil and Gas, Press, Energy News Brief, 02 Nov. 2021
Energy Oil continued to edge higher yesterday ahead of Thursday's OPEC+ meeting. Oil rose towards $85 a barrel today.
---
Shell looks to wireless for well monitoring Engineers need a lot of data during the diagnostics period, but not all the data can be gathered automatically. To get the information they need, oil and gas companies send teams of engineers out into the field to gather the data.
Shell understood the hassles of decommissioning, and knew there had to be a better, safer way.
---
CGG, PGS and TGS, industry leaders of multi-client geoscience data, announce Versal – a unified seismic data ecosystem giving access to three of the world's largest multi-client libraries via a single log-in. Versal is an independent, secure, cloud-based, multi-client seismic data ecosystem where clients can easily access all their data and entitlements in one place. As a result, E&P teams can now capitalize on their interpretation and analysis workflows for their subsurface projects by leveraging a seamless licensed data experience that takes minutes rather than days, enabling maximum efficiency and opportunity generation. Read More
---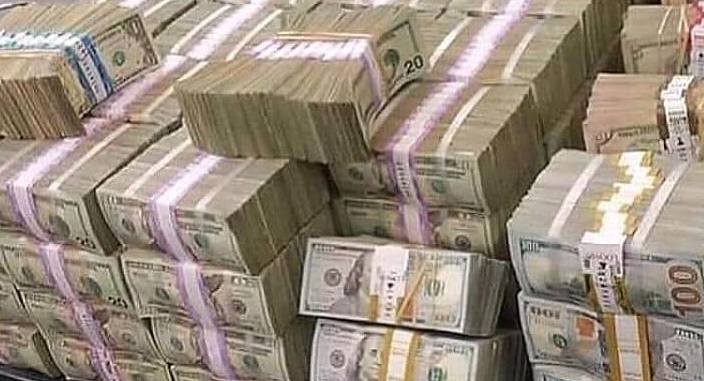 The use of digital financial services expanded considerably during the pandemic. Social distancing and lockdowns have reinforced the use of digital financial services, and the latest FAS data confirm this development. Mobile money usage increased significantly in low- and middle-income economies, with the value of mobile money transactions as a share of GDP increasing by 2 percentage points on average for low- and lower middle-income economies in 2020. The number and the value of mobile and internet banking transactions also grew for all country income groups, most notably among upper middle- and high-income economies Read More
---
As world leaders gather in Glasgow for COP26, a new IMF Staff Climate Note shows unchanged global policies will leave 2030 carbon emissions far higher than needed to "keep 1.5 alive." Cuts of 55 percent below baseline levels in 2030 would be urgently needed to meet that goal, and of 30 percent to meet the 2 degrees Celsius objective. Read More
---
Russia ready for cooperation on absorption of greenhouse gases
Russia will soon implement new agricultural technologies for the absorption of greenhouse gases, Russian President Vladimir Putin told the G20 summit on October 31. Moscow also suggested experts analyze the most effective ecology projects. For Russia, this is an important issue, since the average annual temperature in the country is increasing more rapidly than throughout the world. The climate issue was one of the key ones during the meeting in Rome. "In implementing the climate and environmental initiatives, the Group of Twenty needs to be a leader in shaping unified, and I will stress, fair, and what is very important, transparent rules of climate regulation. These rules should be based on mutually recognized models of accounting and monitoring the emissions and absorption of greenhouse gases," the Russian leader said. Read More
According to preliminary data, Gazprom produced 422.6 billion cubic meters of gas in January–October of 2021, which is 15.8 per cent (or 57.7 billion cubic meters) more than in the same period of last year. Read More
---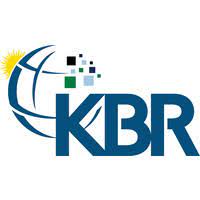 KBR announced that it has received a three-year extension for KBR INSITE® monitoring and advisory services by PT Panca Amara Utama (PAU) for its Banggai ammonia plant in Luwuk, Indonesia. Banggai was the first ammonia plant in Indonesia commissioned using KBR's first PurifierPlus™ technology. Under the terms of the contract, KBR will continue to provide its cloud-based INSITE services to proactively and remotely monitor plant operations, diagnose probable root causes for abnormal events, and recommend corrective actions based on deep-domain expertise to prevent events from progressing to unplanned shutdowns or undesired emissions. Read More
---
Eni strengthens its presence in the UK offshore wind market today by entering into an agreement with Equinor and SSE Renewables to acquire a 20% stake of the 1.2GW Dogger Bank C project.
Dogger Bank C is the third phase of the world largest offshore wind farm (3.6 GW) currently under construction. Production will start in subsequent phases with the first phase (DBA) commencing in 2023 and the following respectively in 2024 and 2025. Once completed, Dogger Bank will generate around 18 TWh, enough renewable electricity to supply 5% of the UK's total demand, equivalent to powering six million UK homes. Financial close of project financing for the site is expected before the end of 2021. The closing of the transaction is expected in 1Q 2022, subject to customary closing conditions. Once the transaction is complete, the new shareholding structure will be comprised of SSE Renewables (40%), Equinor (40%) and Eni (20%) for all the three Dogger Bank project phases (A, B and C). The alignment in the participating interest across the three phases will facilitate the capture of material synergies during construction and operation. Read More
---
Maersk to set up $136mln logistics centre at Jeddah Port
Port authority says development will create more than 2,500 direct and indirect jobs Read More
---
The UK Space Agency has provided new funding for a joint British and French MicroCarb mission dedicated to monitoring atmospheric carbon dioxide – the main greenhouse gas responsible for climate change. Read More
---
Anthony Baker, Founder & CEO for Satellite Vu comments: "Cop26 is a make-or-break event, with the window towards keeping a 1.5-degree temperature essentially already closed, we need to see real action and tangible commitments from governments and business leaders to halt the climate change emergency. "For too long it's been all too easy for organisations to hide behind positive slogans and eye-catching sustainability targets, which fail to stand up to full scrutiny. Key to this effort should be big businesses and city mayors introducing third party, independent accreditation around issues such as energy wastage and carbon emissions, so that they can be held truly accountable and take practical steps to improve their environmental credentials for the long term." Read More
---
Mitsubishi Power and DT Midstream Announce Clean Energy Strategic Partnership to Advance Hydrogen Infrastructure across the United States. The strategic joint development agreement (JDA) focuses on production, storage, transportation and use of hydrogen and other commodities. Read More
---
Commodity Prices
Units
Price $
Change
Crude Oil (WTI)
USD/bbl
$83.43
Down
Crude Oil (Brent)
USD/bbl
$84.14
Down
Bonny Light
USD/bbl
$84.33
Up
Natural Gas
USD/MMBtu
$5.42
Up
OPEC basket 01/11/21
USD/bbl
$82.49
Up
At press time 02nd November 2021
The OPEC Reference Basket of Crudes (ORB) is made up of the following: Saharan Blend (Algeria), Girassol (Angola), Djeno (Congo), Zafiro (Equatorial Guinea), Rabi Light (Gabon), Iran Heavy (Iran), Basra Light (Iraq), Kuwait Export (Kuwait), Es Sider (Libya), Bonny Light (Nigeria), Arab Light (Saudi Arabia), Murban (UAE) and Merey (Venezuela).
---
CME Group Reports October 2021 Monthly Market Statistics
October 2021 ADV across asset classes includes:
Interest Rate ADV of 10.2 million contracts
Equity Index ADV of 5.4 million contracts
Options ADV of 3.8 million contracts
Energy ADV of 2.5 million contracts
Agricultural ADV of 1.2 million contracts
Foreign Exchange ADV of 720,000 contracts Read More
---
ADVFN Books is publishing The Complete Guide To Global Oil Market Trading by Simon Watkins on November 17th, 2021. The book identifies and analyses the recurrent market manipulation patterns in action within the oil industry, demonstrating how and why these make it the perfect dealing scenario for any trader, and provides an essential guide to unlocking the huge profit potential of this fascinating market. Watkins – a noted columnist and industry expert, who was previously a top investment bank trader – delves into the current intricate geopolitics affecting the oil trade and gives detailed explanations of how this influences prices. Read More
---
National Grid Electricity System Operator (ESO) has launched a new data dashboard tracking Britain's progress towards zero carbon operation of the grid. As the COP26 climate conference gets underway in Glasgow, ESO's real-time view of electricity system data and historical carbon intensity shows how the country has decarbonised during the last decade – the data is even powering a display in 10 Downing Street throughout COP26.
Carbon intensity is the measure of CO2 emissions per unit of electricity consumed, and is the best indicator of how clean Britain's electricity is.
The country's carbon intensity has reduced by over 65% since 2013, from an average of 529 gCO2 of emissions to just 181 gCO2 in 2020 – the greenest year on record. Easter Monday this year saw Britain's electricity at its cleanest ever, with a record low carbon intensity of 39 gCO2/kWh.
---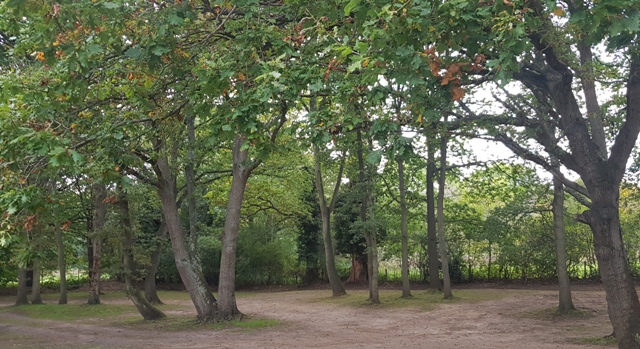 Planting trees and other efforts to recover natural destruction have a huge part to play in getting the country to Net Zero and bring a range of other benefits including creating good green jobs, boosting the economy and even cutting crime, says research published by UK100. The analysis, conducted by academic researchers with the Place-based Climate Action Network at Queen's University Belfast, looks at the economic benefits of climate action by local authorities. Read More
---
Qatar Foundation and Rolls-Royce sign a Memorandum of Understanding to enter into a partnership to create a ground breaking centre for climate-tech innovations that will combine R&D, accelerator activities and venture capital funding in a new global hub. Read More
---
China has decided to release oil products from state reserves weeks after it held its first auctions from state crude reserves, a sign Beijing is stepping up efforts at home to ensure plentiful domestic supplies and battle inflation at a time global energy prices are going through the roof Read More
---
Neste announced that it would acquire Agri Trading, one of the largest independent renewable waste and residue fat and oil traders in the United States. The acquisition has been approved by regulatory authorities, and the deal has been closed. "The completion of this transaction is an important step forward in delivering on Neste's growth strategy in renewables and in strengthening our global renewable raw material platform, building on our acquisition of Mahoney Environmental in the US and IH Demeter, Bunge Loders Croklaan and Count Terminal in the Netherlands," says Neste's President and CEO Peter Vanacker. Read More
---
UK Prime Minister is launching an international plan to deliver clean and affordable technology everywhere by 2030 at COP26 today.
Over 40 world leaders have backed and signed up to the new Breakthrough Agenda, including the US, India, EU, China, developing economies and some of the countries most vulnerable to climate change – representing more than 70% of the world's economy and every region. Modelled on the UK's landmark Net Zero Strategy, the Breakthrough Agenda will see countries and businesses coordinate and strengthen their climate action each year to dramatically scale and speed up the development and deployment of clean technologies and drive down costs this decade. Read More
Association of South East Asian Nations (ASEAN) Catalytic Green Finance Facility, managed by the Asian Development Bank, will increase access to finance for critical infrastructure for ASEAN countries, and will support the development of sustainable infrastructure projects such as renewable energy, clean transportation or urban infrastructure in developing countries across the region. The UK's £110 million of financial support announced today will mobilise further public and private funds and forms part of a wider commitment from ASEAN governments and partners to deploy over £5 billion into green projects across the region. Read More
---
The active rig count acts as a leading indicator of demand for products used in drilling, completing, producing and processing hydrocarbons.
Region
Period
No. of Rigs
Change
U.S.A
29th October 2021
544
+2
Canada
29th October 2021
166
+2
International
Sept. 2021
787
—
Baker Hughes Rig Count to 2nd November 2021
---
Oil and Gas News Straight from the Source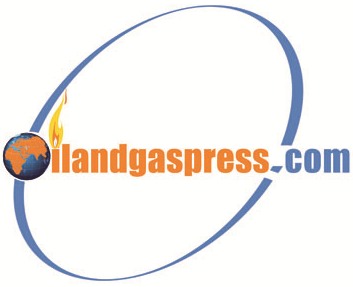 OilandGasPress Energy Newsbites and Analysis Roundup |Compiled by: OGP Staff, Segun Cole. Please send us your industry related news for publication
Announce new products, New Partnerships, New director appointment, New office, financial reports, New sales staff, new contracts, charity affiliations and general news and offers by your organisation! Submit your Releases or contact us now!
Submit a Press Release
Oil and gas, press, Energy, Climate, Renewable, Wind, Biomass, Sustainability, Oil Price, LPG, Solar,Marine,Aviation,Fuel,Hydrogen,Electric ,EV, Gas,
we provide you with the latest news summary with links straight to the source!!
News articles reported on OilAndGasPress are a reflection of what is published in the media. OilAndGasPress is not in a position to verify the accuracy of daily news articles. The materials provided are for informational and educational purposes only and are not intended to provide tax, legal, or investment advice.