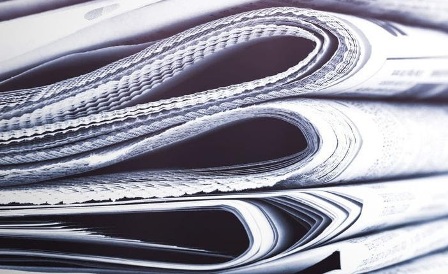 Oil Prices, Rig Count, Newstrack to 01/03/2021
Brent crude has gone up more than $6 per barrel since the Texas storm disrupted production facilities in Texas mid-February. West Texas Intermediate has risen about $3 per barrel.
---
OPEC's 8th International Seminar postponed to 29-30 June 2022 The Seminar's participants customarily include Ministers from OPEC Member Countries, countries participating in the 'Declaration of Cooperation', and other oil-producing and oil-consuming nations; heads of international organizations; chief executives of national and international oil companies; along with other industry leaders, academics, analysts, energy experts and journalists from specialised media.
---
Commodity At press time
Units
Price $
Change
Crude Oil (WTI)
USD/bbl
62.08
0.00%
Crude Oil (Brent)
USD/bbl
65.03
0.00%
Bonny Light
USD/bbl
64.33
0.00%
Natural Gas
USD/MMBtu
2.79
0.00%
OPEC basket 26/02/21
USD/bbl
64.37
1.14%
OPEC Reference Basket of Crudes (ORB) is made up of the following: Saharan Blend (Algeria), Girassol (Angola), Djeno (Congo), Zafiro (Equatorial Guinea), Rabi Light (Gabon), Iran Heavy (Islamic Republic of Iran), Basra Light (Iraq), Kuwait Export (Kuwait), Es Sider (Libya), Bonny Light (Nigeria), Arab Light (Saudi Arabia), Murban (UAE) and Merey (Venezuela).
---
ENGIE 2020 Financial Results Strong growth in Renewables with 3 GW commissioned and 2 GW acquired
---
Africa Oil Announces 2020 Fourth Quarter Results fourth quarter net income of $79.8 million and full-year net income of $198.0 million, excluding a $215.6 million non-cash impairment of Kenya exploration assets posted in the first quarter 2020.
---
Hong Guang Mini EV has a claimed range of 106 miles on a single charge It is less than three metres long, seats four people. Can be charged from a 240V mains socket
---
Oil Sands Procurement from Indigenous Suppliers Increases to $2.4 billion A survey by the Canadian Association of Petroleum Producers (CAPP) of oil sands producers shows the increasing role of Indigenous suppliers to the industry.
---
Solid-state batteries to change the game for electric vehicles Strategic partnerships among leading industry players are expected to further boost the product demand across several end-use segments
---
British Gas makes largest UK commercial EV order with Vauxhall Commits to electrify its commercial fleet, the third largest in the country, by 2025,
---
Centrica results for the year ended 31 December 2020 From continuing operations, statutory operating loss of £362m (2019: £783m loss), statutory EPS loss of 4.7p (2019: 16.8p loss), statutory net cash flow from operating activities down 1% to £957m.
---
Petrofac Successfully Integrates Kuwait Oil Company's new Crude Oil Control Centre, The teams worked collaboratively to anticipate and solve the many challenges involved in connecting the new control centre with wider local control rooms, spread across southern Kuwait. Around 220 kilometres of new fibre optic cable were laid, with logistics including many major road crossovers and passing through live facilities.
---
Baker Hughes Rig Count to 1st March 2021
Baker Hughes Count in Canada Shows a loss of 9