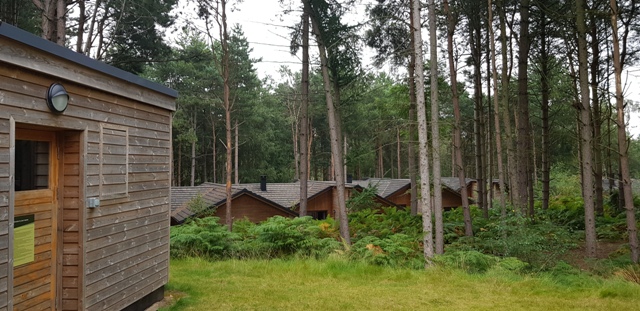 OilandGasPress Energy News Roundup today 27th August 2021
U.S. gold futures rose 0.7% to $1,807.00.
Brent crude futures up 1.9%, at $72.43 a barrel at 1220 GMT. U.S. West Texas Intermediate (WTI) crude futures up 2.3%, to $68.94 a barrel.
---
China National Petroleum Corp (CNPC) plans for 1.27b ton shale oil reserve in Northeast China, said that it had explored several key wells for shale oil and found some that can produce 30 cubic meters of oil per day, which performed stably in trial production. It is expected that this year, the oil-bearing area will expand to reach 1,413 square kilometers, with 1.268 billion tons to be added to national oil reserves.
---
Chinese battery giant's net profit up , Contemporary Amperex Technology Co., Ltd. (CATL), China's largest automotive lithium-ion battery maker, posted net profit growth of 131.45 percent in the first half of 2021 amid a booming new energy vehicle (NEV) market.
Net profit attributable to its shareholders in the January-June period surged to over 4.48 billion yuan (about 692 million U.S. dollars), CATL said in its interim statement filed to the Shenzhen Stock Exchange Wednesday.
---
Chinese companies top Fortune 500 list A total of 143 Chinese companies made it to the Global 500 list this year, surpassing runner-up United States for the second consecutive year.
China had more Fortune Global 500 companies than the United States for the first time in 2020, with 133 firms on the list.
---
Atlas Crest to Approve Proposed Merger with Archer Aviation Atlas Crest announced the filing of a definitive proxy statement/prospectus for the Special Meeting with the U.S. Securities and Exchange Commission. Stockholders of Atlas Crest will be asked to vote upon a proposal to approve the business combination with Archer and additional proposals related to the business combination.
Special Meeting is scheduled to take place on September 14, 2021 at 10:00 a.m., Eastern Time (unless postponed or adjourned to a later date or time), and will be held exclusively in a virtual format.
---
PJSC "LUKOIL" released its condensed interim consolidated financial statements for the three and six month periods ended June 30, 2021 prepared in accordance with International Financial Reporting Standards (IFRS). In the second quarter of 2021, profit attributable to PJSC LUKOIL shareholders amounted to RUB 189.8 bln, which is 20.5% higher quarter-on-quarter. As a result, for the first six months of 2021 profit was up to RUB 347.2 bln as compared to a loss of RUB 64.7 bln for the six months of 2020.
---
So Energy merges with Ireland's ESB in UK So Energy is joining forces with ESB Energy to become the UK's next big green energy supplier.
ESB Energy brings with it the backing of 90+ years of experience and expertise from Ireland and the UK, already supplying customers in British homes as well as being EV pioneers, knowledge vital to any ambitious green supplier.
---
---
Commodity Prices
Units
Price $
Change
Crude Oil (WTI)
USD/bbl
$68.96
Up
Crude Oil (Brent)
USD/bbl
$72.42
Up
Bonny Light
USD/bbl
$69.14
Down
Natural Gas
USD/MMBtu
$4.36
Up
OPEC basket 26/08/21
USD/bbl
$70.75
Up
At press time 27 August 2021
---
Dorado oil and gas field Santos today announced award of the FEED contract for the design, construction and installation of the Wellhead Platform (WHP) for the Dorado project, in the Bedout Sub-basin, offshore Western Australia, to Sapura Energy.
The WHP will be an unmanned installation, located in 90 metres water over the Dorado oil and gas field, hosting the development wells and gas reinjection wells with minimal processing facilities, remotely operated from a Floating Production, Storage and Offloading (FPSO) facility approximately two kilometres away.
---
FPSO Contract Awarded in Australia Santos announced award of the FEED contract for the Floating Production, Storage and Offloading (FPSO) facility for the Dorado project, in the Bedout Sub-basin, offshore Western Australia, to Altera Infrastructure (Altera).
The FPSO contract is the project's largest, comprising engineering, procurement, construction, installation, commissioning and testing of the facility.
---
Indian government to sell its 52.98% stake in BPCL Vedanta group as well as two US funds. Apollo Global and I Squared Capital – had last year submitted initial bids to buyout the government's entire stake in India's third-biggest oil refiner and second-largest fuel retailer.
---
India's top oil firm is aggressively rolling out new projects Indian Oil Corp (IOC) on Friday said it will invest close to Rs 1 lakh crore to raise its refining capacity by almost a third in the next 4-5 years as it saw fuel demand continuing to grow in near future.
The firm is in the process of setting up one-tonne-per-day pilot plants based on four innovative hydrogen production technologies
---
direct and indirect holdings of BlackRock in Neste Corporation decreased below 5% Neste Corporation has today received a notification under Chapter 9, Section 10 of the Finnish Securities Market Act (FSMA). According to the notification by BlackRock, Inc., the aggregate direct and indirect holdings of the entities referred to therein in Neste Corporation have on 26 August 2021 decreased below 5% of the total number of shares and voting rights of Neste Corporation.
---
LG Chem begins the first export of Bio-balanced SAP Bio-balanced SAP refers to SAP attributed to renewable raw materials such as waste and residue oils and fats it is a product that received ISCC Plus certification from ISCC, which is one of the most reputable certification authorities in the world for renewable products.
---
LG Chem Invests In High Value-add Eco-friendly Materials Starting with the construction of PBAT and POE plants this year, LG Chem plans to develop the Daesan Complex as a mecca for ESG-based businesses, from bio-based raw material production to eco-friendly materials, waste plastic recycling, and greenhouse gas reduction by 2028.
---
DWS statement on current coverage German asset manager DWS has rebuffed claims that it misled clients by overstating its sustainable investing activities, after the news of probes by US and German regulators into the allegations sent shares plummeting.
---
Region
Period
No. of Rigs
Change
U.S.A
27th Aug. 2021
508
+5
Canada
27th Aug. 2021
147
-9
International
July 2021
751
-7
Baker Hughes Rig Count to 27th August 2021
---
Compiled by: OGP Staff, Segun Cole , Please send us your industry related news for publication
Submit your News/Releases or contact us now!
Submit a Press Release
Oilandgaspress.com | Energy, Climate, Renewable, Wind, Biomass, Sustainability, Oil Price, LPG, Solar
we provide you with the latest news summary with links straight to the source!!
Oil and Gas News Straight from the Source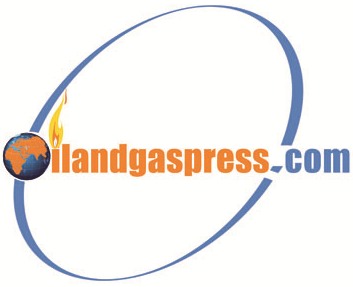 News on Saving Energy, Protecting the Environment
News articles reported on OilAndGasPress are a reflection of what is published in the media. OilAndGasPress is not in a position to verify the accuracy of daily news articles. The materials provided are for informational and educational purposes only and are not intended to provide tax, legal, or investment advice.OilAndGasPress welcomes all viewpoints. Should you wish to provide a different perspective on the above articles.
Information posted is accurate at the time of posting, but may be superseded by subsequent press releases