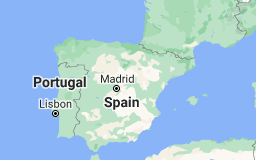 Repsol to implement renewable hydrogen projects in the Iberian Peninsula
Repsol and EDP, through its subsidiary EDP Renewables (EDPR), are set to work together to assess new investment opportunities in renewable hydrogen projects across the Iberian Peninsula. The memorandum of understanding – signed by the Chief Executive Officers of the two companies, Josu Jon Imaz and Miguel Stilwell d'Andrade, at the Spanish Embassy in Lisbon this week – marks the beginning of talks between the two parties to implement renewable energy projects in the Iberian Peninsula.
---
The agreement recognizes three potential projects for further assessment, two in Spain and one in Portugal. One of the two projects in Spain, headed by EDP, is the Aboño project, which aims to create a 'Hydrogen Valley' in Asturias – one of the mainstays of the energy transition plan designed for this region. Repsol leads the project in the Basque Country, also with a large-scale electrolyzer, as part of the 'Basque Hydrogen Corridor' project.
---
In Portugal, the plan is to exploit renewable hydrogen production in Sines, taking advantage of the complementarity between Repsol's operations at the same location through its industrial complex – as a potential renewable gas user – and EDP's role as an energy supplier.
---
Information Source: Read More
Oilandgaspress.com | Energy, Climate, Renewable, Wind, Biomass, Sustainability, Oil Price, LPG, Solar