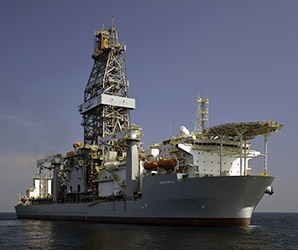 Shell Charters Drillship for Namibia and Sao Tome Exploration
Valaris Limited announced that it has been awarded one-well contracts with Shell Namibia Upstream B.V. and Shell Sao Tome and Principe B.V. offshore Namibia and Sao Tome and Principe, respectively, for drillship, VALARIS DS-10.
---
The precise timing of the first contract is to be confirmed, but is expected to commence in the fourth quarter of 2021. The Sao Tome and Principe contract will follow on directly from the Namibia contract. The contracts have an estimated duration of 60 days each.
---
Information Source: Read in Full –>
---
Oilandgaspress.com | Energy, Climate, Renewable, Wind, Biomass, Sustainability, Oil Price, LPG, Solar
Please use our attached online form.
Submit your Releases or contact us now!

Submit a Press Release
Follow us: @OilAndGasPress on Twitter | OilAndGasPress on Facebook