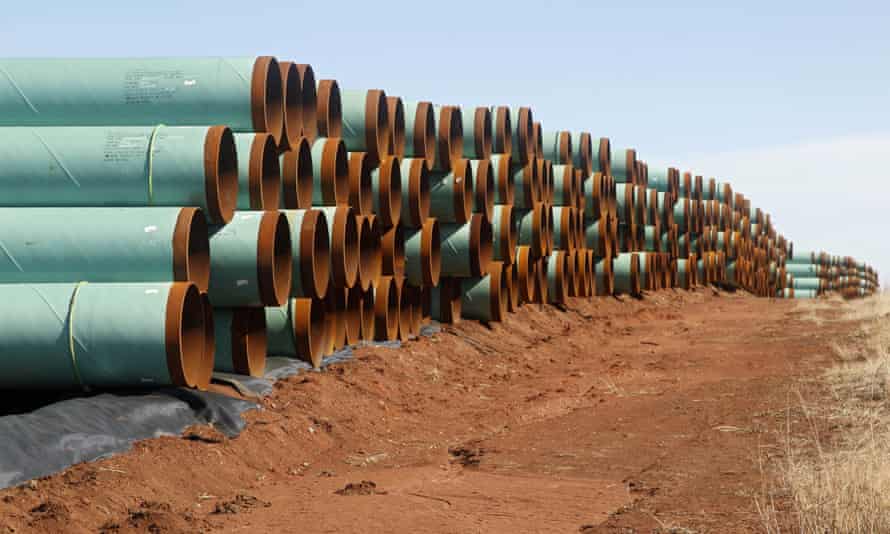 TC Energy terminates Keystone XL Pipeline Project
TC Energy Corporation confirmed that after a comprehensive review of its options, and in consultation with its partner, the Government of Alberta, it has terminated the Keystone XL Pipeline Project (the Project).
---
Construction activities to advance the Project were suspended following the revocation of its Presidential Permit on January 20, 2021.
The Company will continue to coordinate with regulators, stakeholders and Indigenous groups to meet its environmental and regulatory commitments and ensure a safe termination of and exit from the Project.
---
Following is a statement from TC Energy's President and Chief Executive Officer, François Poirier:
We value the strong relationships we've built through the development of this Project and the experience we've gained. We remain grateful to the many organizations that supported the Project and would have shared in its benefits, including our partners, the Government of Alberta and Natural Law Energy, our customers, pipeline building trade unions, local communities, Indigenous groups, elected officials, landowners, the Government of Canada, contractors and suppliers, industry associations and our employees. Through the process, we developed meaningful Indigenous equity opportunities and a first-of-its-kind, industry leading plan to operate the pipeline with net-zero emissions throughout its lifecycle. We will continue to identify opportunities to apply this level of ingenuity across our business going forward, including our current evaluation of the potential to power existing U.S. assets with renewable energy.
---
Source / More information : Read Full Release