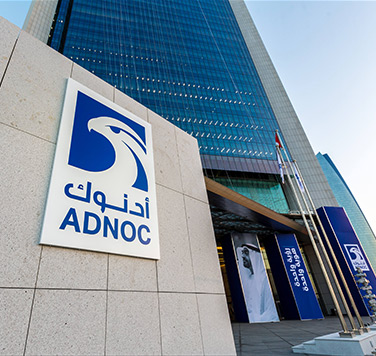 UAE Offshore Exploration Block Awarded to Pakistan Consortium
The Abu Dhabi National Oil Company (ADNOC) announced the signing of a historic exploration concession agreement, awarding the exploration rights for Abu Dhabi's Offshore Block 5 to a consortium of four Pakistani companies – Pakistan Petroleum Limited (PPL), Mari Petroleum Company Limited (MPCL), Oil and Gas Development Company Limited (OGDCL), and Government Holdings (Private) Limited (GHPL) – in Abu Dhabi's second competitive block bid round. The consortium is led by PPL.
---
The award marks the first time Pakistani companies invest in and explore for oil and gas in an Abu Dhabi concession as well as the first time ADNOC partners with Pakistani energy companies.
---
The agreement builds on the deep-rooted bilateral relationship between the United Arab Emirates (UAE) and the Islamic Republic of Pakistan and underscores ADNOC's expanded approach to strategic partnerships, including those who can provide access to key growth markets for the company's crude oil and products.
---
The exploration concession agreement was signed by His Excellency Dr. Sultan Ahmed Al Jaber, UAE Minister of Industry and Advanced Technology and Managing Director and Group CEO of ADNOC, and Moin Raza Khan, Managing Director and CEO of PPL.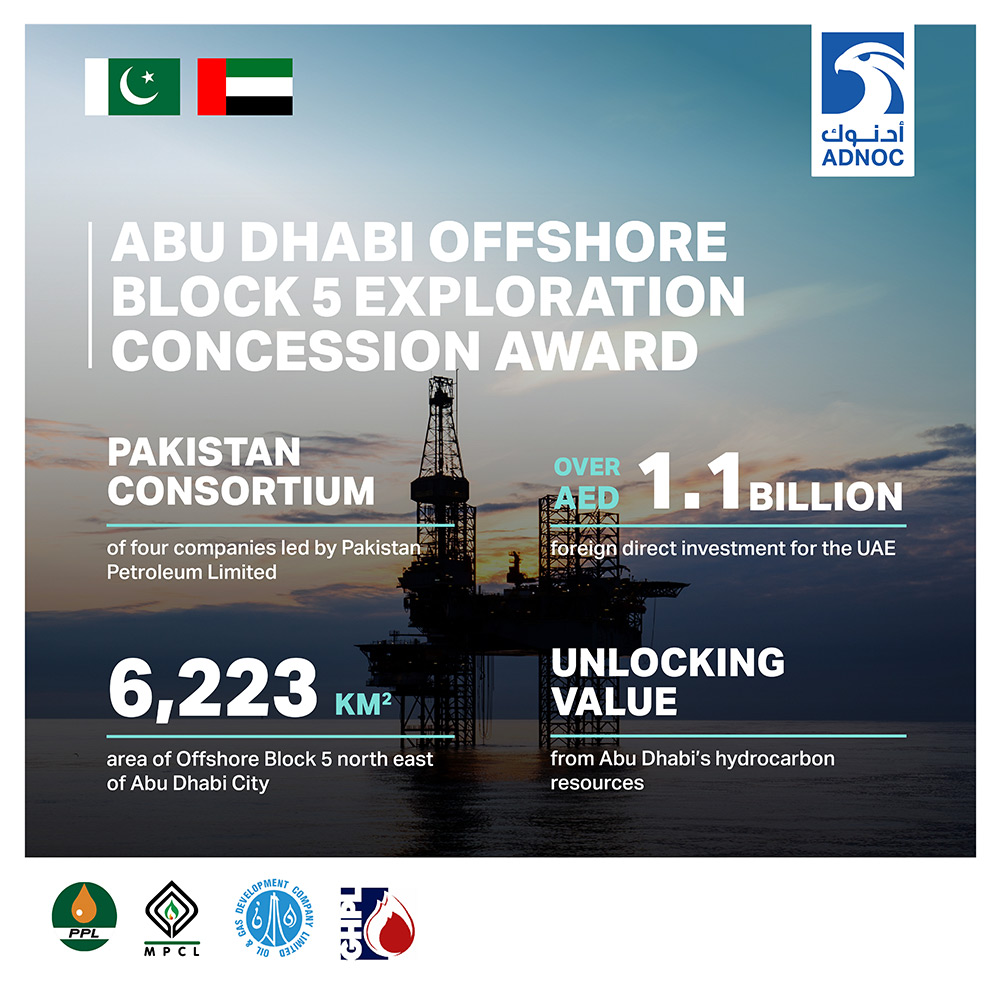 ---
Information Source: Read Full Release ..–>
Oilandgaspress.com | Energy, Climate, Renewable, Wind, Biomass, Sustainability, Oil Price, LPG, Solar
Please use our attached online form.
Announce new products, New Partnerships, New director appointment, New office, financial reports, New sales staff, new contracts, charity affiliations and general news and offers by your organisation! Submit your Releases or contact us now!

Submit a Press Release
Follow us: @OilAndGasPress on Twitter | OilAndGasPress on Facebook