Crude Oil Prices, News to 13/11/2020
Oil prices fell today, due to fears about a slow recovery in fuel demand due to rising COVID-19 second wave infections.Coronavirus infections in the United States are at record levels
---
The International Energy Agency (IEA) has trimmed its oil demand estimate for 2020 on the resurgence of coronavirus in Europe and the US. Oil demand expected to plunge by 8.8 million b/d in 2020, a downward revision of 400,000 b/d from its previous forecast.
---
Commodity At press time
Units
Price $
Change
Crude Oil (WTI)
USD/bbl
40.58
0.00%
Crude Oil (Brent)
USD/bbl
43.10
0.00%
Bonny Light
USD/bbl
43.47
0.00%
Natural Gas
USD/MMBtu
3.00
0.00%
OPEC basket 12/11/20
USD/bbl
42.97
0.00%
The OPEC Reference Basket of Crudes (ORB) is made up of the following: Saharan Blend (Algeria), Girassol (Angola), Djeno (Congo), Zafiro (Equatorial Guinea), Rabi Light (Gabon), Iran Heavy (Islamic Republic of Iran), Basra Light (Iraq), Kuwait Export (Kuwait), Es Sider (Libya), Bonny Light (Nigeria), Arab Light (Saudi Arabia), Murban (UAE) and Merey (Venezuela).
---
Baker Hughes Rig Count to 06th November 2020
United States 300 (Up 4 from prior count)
Canada 86 (Up 0 from prior count)
International 656 (Down 46 from October count)
The Baker Hughes Rig Counts are an important business barometer for the drilling industry and its suppliers. [Read more…]
---
$130 Million in Solar Technology Projects The U.S. Department of Energy (DOE) announced selections for $130 million in new projects to advance solar technologies. Through the Office of Energy Efficiency and Renewable Energy's Solar Energy Technologies Office, DOE will fund 67 research projects across 30 states that reduce the cost of solar, increase U.S. manufacturing competitiveness, and improve the reliability of the nation's electric grid. "Ensuring low-cost, reliable electricity for all Americans while minimizing risk is a top priority for this department," said U.S. Secretary of Energy Dan Brouillette. "That means creating domestic manufacturing opportunities and increasing the power system's resilience in case of disruptions. Projects that advance solar technologies are essential to achieving these goals."
---
MTU engines from Rolls-Royce to supply new "Peter Wessels" tug Rolls-Royce supplied two MTU 12V 4000 engines with a total output of 3,680 kW Powerful port tugs play a key role in the smooth operation of the cargo ships.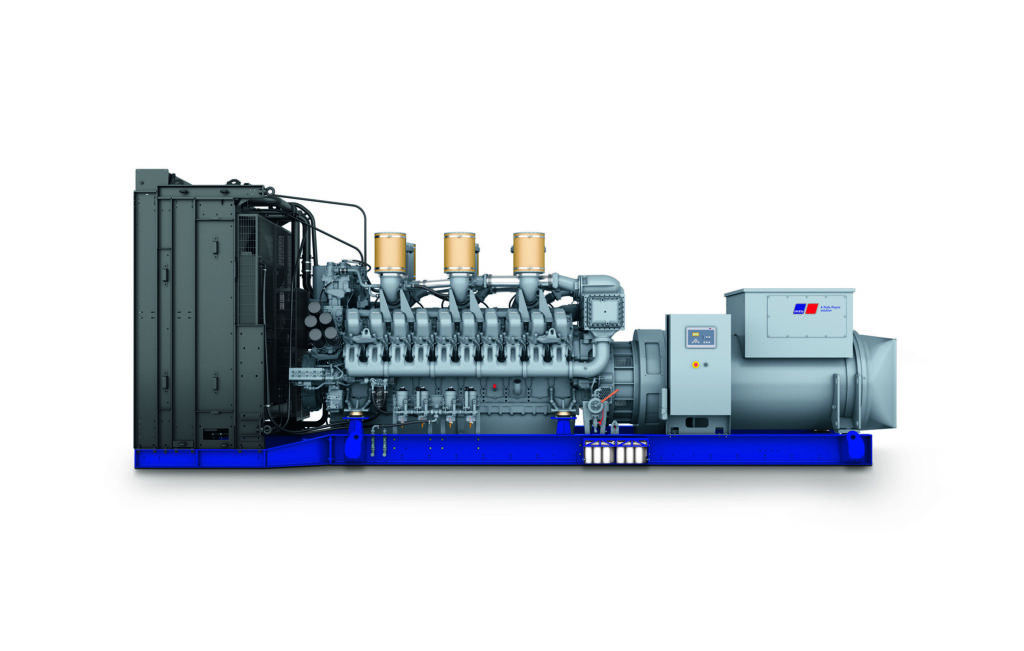 Rolls-Royce signs agreements for delivery of almost 1000 MTU products Agreements include MTU Series 2000 and 4000 engines and gensets for power generation and mining applications Rolls-Royce also signs strategic cooperation agreements with Jianglong Shipyard, Aulong Shipyard, VPower and SUMEC
---
Cenovus to accelerate development of its Marten Hills oil assets through a wholly owned partnership, has entered into a definitive agreement to sell its Marten Hills oil assets in northern Alberta to Headwater Exploration Inc. for initial cash and common share equity consideration of approximately $100 million.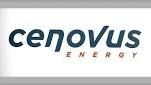 ---
Enbridge Line 3 Replacement Project Receives MPCA Approval This decision from the Minnesota Pollution Control Agency, including the project's 401 Water Quality Certification clears the way for a determination from the US Army Corps of Engineers regarding federal permits.
---
Drilling Resumes on Barking Gecko results were achieved at Barking Gecko which has justified continuation of activities on this anomalous uranium target, with all parties involved in the Nova Joint Venture (NJV) agreeing to proceed with further investigations. Japan Oil, Gas and Metals National Corporation (JOGMEC) achieved its 39.5% earn-in interest of the NJV, having spent A$4.5M over the past four years.
---
Dawn of the Hydrogen Economy Interest in hydrogen is growing, with demand increasing rapidly. At the moment, 80 million tons of hydrogen is produced each year, and that is expected to increase by about 20 million tons by the end of the decade.
Green hydrogen getting supermajors' attention Using renewable electricity to convert water to hydrogen fuel is one answer for the energy storage needed for solar and wind power to reach their full potential. As prices and technology hurdles fall, supermajors are entering the sector
---
Decarbonization Driving Repowering of the Power Industry Calls for zero-carbon energy are increasing, fueling the need for cleaner, more environmentally friendly energy portfolios. Black & Veatch supporting clients through their transition to a balanced energy portfolio with cleaner energy sources and towards achieving their decarbonization and sustainability goals.
---
OPEC Secretary General, Mohammad Sanusi Barkindo, participated in a ministerial roundtable hosted by the Gas Exporting Countries Forum (GECF) to discuss natural gas and its key role as an energy source in a post-COVID world.
---
African Oil Producers Face Slump In Production The five largest producers of crude oil in Africa face a combined production decline of 19 percent as a result of the pandemic's effect on oil demand and the acceleration of energy transition efforts, according to a new report by PwC. The report suggested that African countries—particularly the oil producers, including Nigeria, Angola, Egypt, Libya, and Algeria—could benefit if they choose to use their oil revenues for the early adoption of renewable energy.
---
Argentina and Brazil set to lose most Bolivian gas imports by 2025 Bolivian gas is set to become a scarce commodity in coming years Rystad Energy estimates Argentina's gas demand in 2020 at 52.5 Bcm and Brazil's at 24 Bcm. Their combined demand is set to grow to almost 90 Bcm in 2025, as Argentina's will grow to 60 Bcm and Brazil's to 29.6 Bcm that year.
---
Nigeria's fragile fiscal regime may stall $24bn oil, gas projects According to the African Energy Chamber (AEC), , upcoming gas projects would take a hit and run a risk of delays, while it noted that some oil majors operating in the country had already started shifting the timelines for their gas projects.
Nigerian National Petroleum Corporation (NNPC) hikes ex-depot price from N147 to N155 The pump price of Premium Motor Spirit (PMS) otherwise called petrol may settle at N168 – N170 per litre
---
Source / More information: Newstrack compiled by Oil and Gas Press / Segun Cole , Please email us your industry related news for publication info@OilAndGasPress.com
Follow us: @OilAndGasPress on Twitter | OilAndGasPress on Facebook
Press release / News on Saving Energy, Protecting the Environment
Disclaimer
Most News articles reported on OilAndGasPress are a reflection of what is published in the media. OilAndGasPress is not in a position to verify the accuracy of daily news articles. The materials provided are for informational and educational purposes only and are not intended to provide tax, legal, or investment advice. OilAndGasPress welcomes all viewpoints. Should you wish to provide a different perspective on the above article, please email us info@OilAndGasPress.com Information posted is accurate at the time of posting, but may be superseded by subsequent press releases