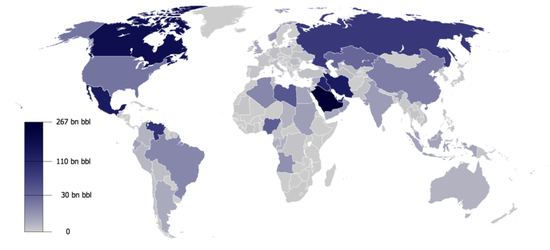 Crude Oil Prices, News to 18/11/2020
Positive Vaccine-related developments/News have helped drive crude prices up
---
Renewable power is growing robustly around the world this year, contrasting with the sharp declines triggered by the Covid-19 crisis in many other parts of the energy sector such as oil, gas and coal, according to a report from the International Energy Agency Over the first 10 months of 2020, China, India and the European Union have driven auctioned renewable power capacity worldwide 15% higher than in the same period last year
---
Nigeria's Minister of State, Petroleum Resources, Timipre Sylva, on Monday, said Nigeria has cut its crude oil production level from over 2 million barrels a day to 1.4m barrels in compliance with the quota endorsed by OPEC.
---
Commodity At press time
Units
Price $
Change
Crude Oil (WTI)
USD/bbl
41.39
0.00%
Crude Oil (Brent)
USD/bbl
44.12
0.00%
Bonny Light
USD/bbl
44.39
0.00%
Natural Gas
USD/MMBtu
2.64
0.00%
OPEC basket 18/11/20
USD/bbl
43.05
0.00%
The OPEC Reference Basket of Crudes (ORB) is made up of the following: Saharan Blend (Algeria), Girassol (Angola), Djeno (Congo), Zafiro (Equatorial Guinea), Rabi Light (Gabon), Iran Heavy (Islamic Republic of Iran), Basra Light (Iraq), Kuwait Export (Kuwait), Es Sider (Libya), Bonny Light (Nigeria), Arab Light (Saudi Arabia), Murban (UAE) and Merey (Venezuela).
---
Baker Hughes Rig Count to 13th November 2020
United States 312 (Up 12 from prior count)
Canada 89 (Up 3 from prior count)
International 656 (Down 46 from October count)
The Baker Hughes Rig Counts are an important business barometer for the drilling industry and its suppliers. [Read more…]
---
Tailor-Made Scorpion ATR Tires For The All-New 2021 Ford F-150 A new "tailor-made" Pirelli Scorpion ATR tire has been designed specifically for the all-new Ford F-150, part of F-Series, America's best-selling vehicle for 38 years. The goal was to design a perfect-fit tire that incorporated all of Ford's targets.
---
Electric car jargon buster With many different types of hybrid cars and a swirling of acronyms being used across the sector, here's an easy guide and jargon buster to help you through the minefield of electric vehicle terms
---
The world can reach the climate goals by a balanced economic development Equinor's 10th Energy Perspectives report describes how the world can reach the climate and sustainability goals by a more equitable distribution of economic growth and contributions from developed countries to climate actions and development also in emerging markets.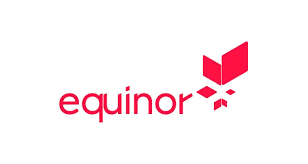 ---
Reconnaissance Energy Africa, Ltd. provides an operations update on the Company's initial programs opening the deep
Kavango Basin in the Kalahari Desert of North East Namibia and North West Botswana. The Company's seismic program is progressing well, with the initial 450 km 2D seismic design now complete.

ReconAfrica is a junior oil and gas company engaged in the opening of the newly discovered deep Kavango Sedimentary Basin, in northeastern Namibia and northwestern Botswana where the Company holds petroleum licenses comprising approximately 8.75 million contiguous acres.
---
Trump Administration Invites Oil Industry to Desecrate Sacred Arctic Refuge The case for protecting this sacred land is so clear that five of the six major U.S. banks — Goldman Sachs, JPMorgan Chase, Citigroup, Morgan Stanley, and Wells Fargo — are among the two dozen banks around the world that have announced they will not fund any new oil and gas development in the Arctic Refuge.
---
Charging points: Growth not keeping pace with rising demand for electric vehicles, new data show A new report by the European Automobile Manufacturers' Association (ACEA) shows that despite strong growth, the available charging infrastructure for electric vehicles in the EU still falls far below what is needed, and remains unevenly distributed across member states.
---
The Joint Ministerial Monitoring Committee (JMMC) emphasized the ongoing positive contributions of the Declaration of Cooperation (DoC) in supporting a rebalancing of the global oil market in line with the historic decisions taken at the 10th (Extraordinary) OPEC and non-OPEC Ministerial Meeting on 12 April 2020 to adjust downwards overall crude oil production, and the unanimous decisions taken at the 179th Meeting of the OPEC Conference and the 11th OPEC and non-OPEC Ministerial Meeting on 6 June 2020. The Committee reviewed the crude oil production data for October 2020 and welcomed the positive performance in the overall conformity level for participating OPEC and non-OPEC Countries, at 101 per cent
---
OPEC Secretary General, Mohammad Sanusi Barkindo, participated in a ministerial roundtable hosted by the Gas Exporting Countries Forum (GECF) to discuss natural gas and its key role as an energy source in a post-COVID world.
---
Oil Majors Look To Bolster Security In Nigeria The situation in Nigeria hasn't spilled to its vital oil sector yet. The oil and gas industry accounts for around 10 percent of the country's gross domestic product (GDP), while petroleum export revenue accounts for 86 percent of the total revenue from exports.
---
Newstrack compiled by Oil and Gas Press / Segun Cole , Please email us your industry related news for publication [email protected]
Follow us: @OilAndGasPress on Twitter | OilAndGasPress on Facebook
Press release / News on Saving Energy, Protecting the Environment
---
Disclaimer
Most News articles reported on OilAndGasPress are a reflection of what is published in the media. OilAndGasPress is not in a position to verify the accuracy of daily news articles. The materials provided are for informational and educational purposes only and are not intended to provide tax, legal, or investment advice. OilAndGasPress welcomes all viewpoints. Should you wish to provide a different perspective on the above article, please email us [email protected]
Information posted is accurate at the time of posting, but may be superseded by subsequent press releases