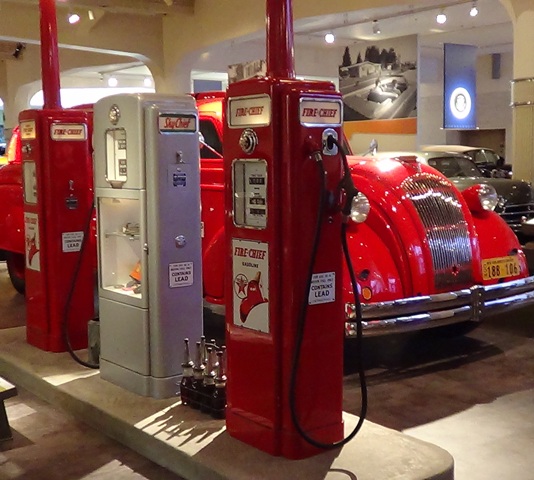 Death Of The $2 Trillion Traditional Auto Industry
Tesla is now bigger than Exxon. BlackRock has taken over Wall Street. Even unprofitable, Uber and Lyft are threatening to overtake the $1-trillion auto industry and they've only scratched the surface. Now, the worldwide $2-trillion auto industry is next in line for disruption.
---
This is the Fourth Industrial Revolution–kicked into high-speed gear by a global pandemic. And it's all about tech-driven freedom.
For the auto industry, in particular, it's a double threat: 
Tesla is now the most valuable car maker "of all time". And with combined market caps of some $70 billion, Uber and Lyft are also severely disrupting the giant auto industry.
---
Tesla is worth almost $225 billion (or quarter of a trillion dollars), while the top three American automakers–GM, Ford and Chrysler–are worth around $70 billion–the same as Uber and Lyft.
But while Tesla's EV threat to the industry is clear, the ride-sharing giants' business models are broken. Now, they may be about to find themselves on the wrong end of the disruption.
The newest threat to Uber, Lyft and the trillion-dollar personal ownership auto industry comes out of Canada's "Silicon Valley". 
---
It's on the right side of history: In lock-step with Tesla's EVs and BlackRock's "impact investing" takeover of Wall Street …
---
Launched in 2019, Facedrive (TSXV:FD,OTC:FDVRF) is leading the evolution of shared mobility–from EV and carbon-offset ride-sharing to acquisition-hungry food delivery, healthcare services and even COVID tracing tech.
It's got the new business model to lure in big capital that's tired of the giants' cash burn, bad press and endless unprofitability.
It's sharp, sleek, ultra-high-tech, eco-friendly and it does three things that no ride-sharing company has ever done:
---
It is the first to offer riders a choice of EVs and hybrids, and to plant trees to offset its carbon footprint.
It brings cities and communities on as stakeholders, rather than defying them, and treats its drivers as people who deserve living wages.
It views shared mobility as much more than a ride: This is about technology, and Facedrive has launched multiple revenue streams that take advantage of the rider relationship.
Now, it's starting to go international. 
A series of smart acquisitions and new service launches have positioned it to be a key challenger to the shared mobility throne.
But it's about to get even more exciting, with a government endorsement for high-tech COVID tracing and new partnerships on the boardroom deal table …
---
Read Full Article: Here are 5 Reasons to keep a close eye on Facedrive right now:
Source / More information : By. Michael Drew
---
Report by: OGP/Segun Cole , Please email us your industry related news for publication info@OilAndGasPress.com
Follow us: @OilAndGasPress on Twitter | OilAndGasPress on Facebook
---
Disclaimer
Most News articles reported on OilAndGasPress are a reflection of what is published in the media. OilAndGasPress is not in a position to verify the accuracy of daily news articles. The materials provided are for informational and educational purposes only and are not intended to provide tax, legal, or investment advice. OilAndGasPress welcomes all viewpoints. Should you wish to provide a different perspective on the above article, please email us info@OilAndGasPress.com
Information posted is accurate at the time of posting, but may be superseded by subsequent press releases