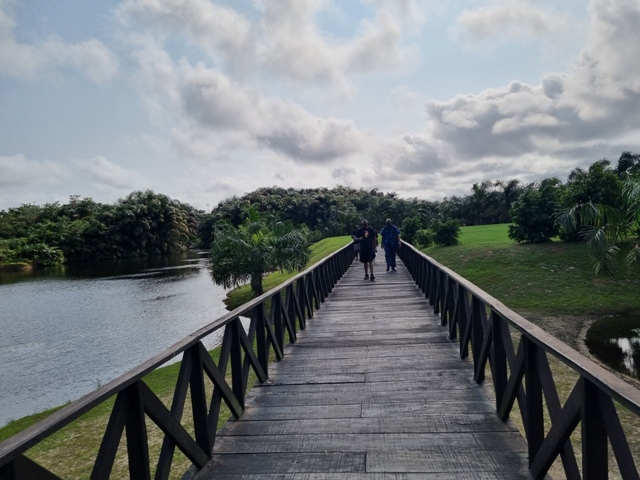 Energy News As Reported to 30/09/22. Canada is down 2 to 213 rigs
Yara Clean Ammonia has collaborated with ENGIE to develop the plant, which will be built on the existing Yara Pilbara lease and adjacent to the company's world-scale anhydrous ammonia production facility.
Yara Clean Ammonia President Magnus Krogh Ankarstrand said the Yara processing plant would be the first established operational facilities in Western Australia to receive and use green hydrogen molecules to produce clean ammonia. Albeit small this will provide us and our partners significant learning
The significance of the project has been recognized by the Australian Government with a AUD 47.5 million grant through ARENA's Renewable Hydrogen Deployment Funding Round. The Western Australian State Government has also supported Yuri with a AUD 2 million grant contribution from the State's Renewable Hydrogen Fund. Read More
---
The Atlantic Richfield Company (AR) has agreed to complete its cleanup of the Anaconda Smelter Superfund Site (Site) in Deer Lodge County, Montana, the Environmental Protection Agency and the Department of Justice announced today. The state of Montana, on behalf of the Department of Environmental Quality, is also a signatory to the consent decree that was lodged today in the U.S. District Court in Butte, Montana.
Decades of copper smelting activity at the town of Anaconda polluted the soils in yards, commercial and industrial areas, pastures and open spaces throughout the 300-square-mile Anaconda Site. This pollution has in turn contributed to the contamination of creeks and other surface waters at the Site, as well as of alluvial and bedrock ground water. The closure of smelting operations in 1980 left large volumes of smelter slag, flue dust and hazardous rock tailings that have had to be secured through a variety of remediation methods.
Under the settlement, AR — a subsidiary of British Petroleum — will complete numerous remedial activities that it has undertaken at the Anaconda Site pursuant to EPA administrative orders since the 1990s. Among other actions, AR will finish remediating residential yards in the towns of Anaconda and Opportunity, clean up soils in upland areas above Anaconda and eventually effect the closure of remaining slag piles at the Site. The estimated cost of the remaining Site work, including operation and maintenance activities intended to protect remediated lands over the long term, is $83.1 million. AR will pay $48 million to reimburse the EPA Superfund Program for EPA and Department of Justice response costs and will pay approximately $185,000 to the U.S. Forest Service for oversight of future remedial activities on Forest Service-administered lands at the Site.
"This settlement highlights the Agency's vigorous enforcement to ensure the complete cleanup of the Anaconda Smelter Superfund site," said EPA Acting Assistant Administrator for Enforcement and Compliance Assurance Larry Starfield. "The work performed under this settlement will further protect the environment and the health of the people who live, work, and play in this community." "We are pleased that Atlantic Richfield has agreed to finalize its long-term cleanup of the Anaconda Site," said Assistant Attorney General Todd Kim of Justice Department's Environment and Natural Resources Division. "Today's consent decree follows other important settlements with Atlantic Richfield over the past two decades that have substantially improved the environment and restored valuable natural resources in the Upper Clark Fork basin. This settlement is also the product of a successful federal-state partnership to secure cleanup of a major hazardous waste site." Read More
---
The Irish government has granted leases to seven phase one offshore wind farms vying for completion before 2030.
Energy Minister Eamon Ryan told national radio this morning that he has signed so-called Marine Area Consents (MACs).
The projects include SSE Renewables up to 800MW Arklow Bank 2 and EDF Renewables and Fred Olsen Seawind's 1.5GW Codling, both off County Wicklow.
The MACs grant exclusivity over the seabed and allow the phase one developers to complete their final environmental surveys and to apply to An Bord Pleanála for planning permission in the first half of 2023.
Developers are also expected to also file bids for the projects in the first offshore wind auction ORESS-1, which opens later this year.
Wind Energy Ireland has welcomed Minister Ryan's announcement this morning. Read More
---
At IAA Transportation 2022, CATL, a global leader of new energy innovative technologies, reached cooperation agreements with multiple leading OEM customers and won Daimler Truck Supplier Award at the fair, further demonstrating its innovative capabilities and achievements in the new energy industry. CATL won the Daimler Truck Supplier Award in the category "Innovation" for the development and production of state-of-the-art high-voltage battery systems with a range of up to 500 kilometers, extremely long service life and fast-charging capability. The battery systems will be used in the new eActros LongHaul, which was unveiled at IAA this year.
It is the first time that Daimler Truck presents its Supplier Award as an independent company. With the award, it recognizes CATL for above-average performance and cooperation in a spirit of partnership. CATL has strengthened cooperation with multiple leading OEMs in the sector. It signed a strategic partnership agreement with Trailer Dynamics, the German startup that is shaping long haul e-transportation for zero emissions logistics with the e-Trailer. Trailer Dynamics intends to use CATL platform-based system products in its e-Trailer projects with configurations in different kWh capacity dimensions.
Equipped with CATL's CTP-based LFP battery system, which features exceptionally long battery life and high thermal stability, the semitrailer offers increased efficiency and vehicle performance, lower fuel consumption and consequently lower carbon emission.
Trailer Dynamics and CATL also plan to collaborate closely to extend the e-Trailer products into dedicated major markets, to explore battery swapping solutions for e-Trailers, and to bring in more coordinated actions to achieve reduction of carbon emission. Read More–>
---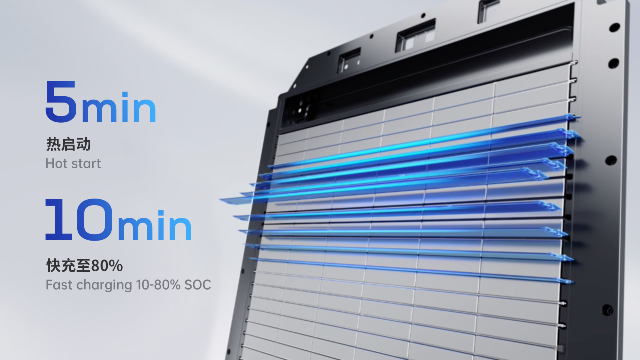 How CATL Became China's Electric Vehicle Battery King. In 2011, Zen decided to get into car batteries and launched CATL. By 2017, CATL had overtaken Panasonic as the world's largest lithium-ion battery producer in terms of sales, managing to lower production costs compared to its Korean and Japanese rivals by increasing the scale of production. German carmakers had no choice but to rely on China to secure their EV batteries.
It wasn't just Germany though. CATL supplied batteries to a number of Chinese start-ups such as Nio and Xpeng, listed on the U.S. stock exchange, which had started exporting cars to Europe, adding another layer of competition for the Germans. MG, the British car company owned by China's state-owned SAIC, also sold its ZS EV using CATL batteries in the U.K. And to ensure it had a steady stream of resources, CATL bought stakes in an Australian lithium project, a nickel project in Indonesia, and a cobalt deposit in the Democratic Republic of the Congo—all essential battery ingredients. Read More
---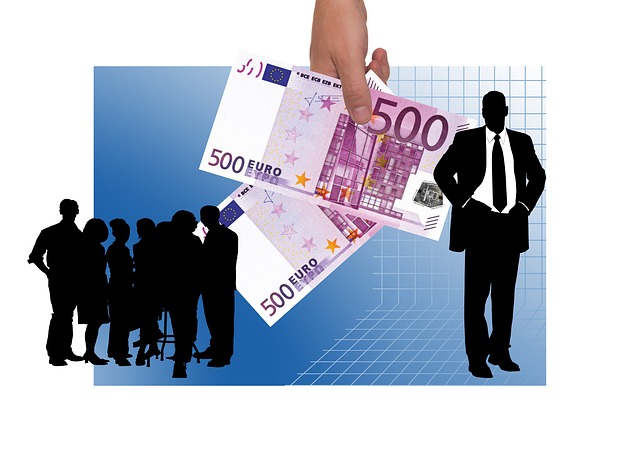 ABB has reached an agreement to divest to Hitachi, Ltd. (Hitachi) its remaining 19.9 percent equity stake in the Hitachi Energy joint venture that was formed from ABB's Power Grids business in 2020, with Hitachi holding a stake of 80.1 percent. Hitachi has exercised its call option that was agreed between the parties in December 2018.
The call option's exercise value is $1.679 billion. The companies have agreed to settle remaining obligations relating to the original transaction, and ABB will continue to provide transition services to Hitachi Energy for them to fully separate from ABB's systems. ABB does not expect to record any significant gain or loss as a result of the sale. ABB expects net positive cash inflows of approximately $1.425 billion upon closing of the sale. The transaction is subject to regulatory approvals and closing is expected to happen in the fourth quarter 2022. Read More
---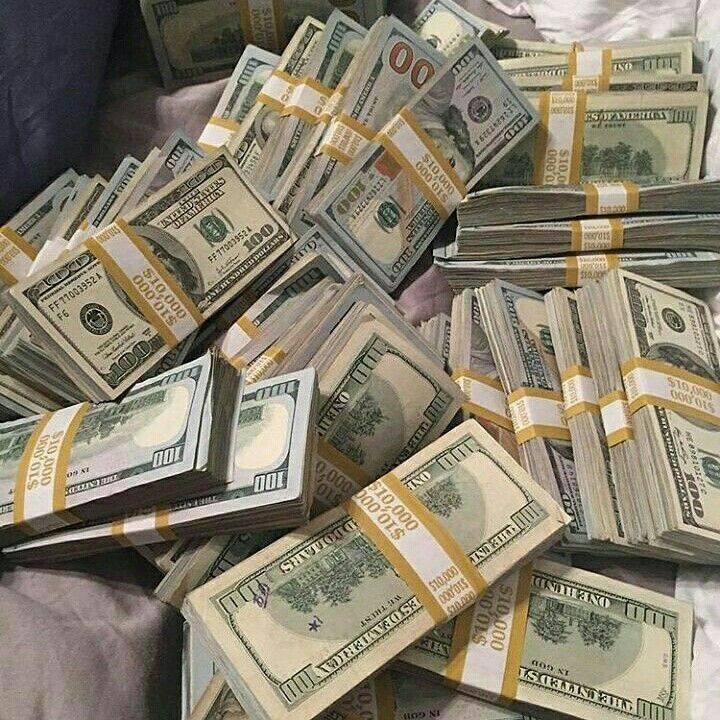 ABB is investing US$13 million in its Installation Products Division Iberville manufacturing facility in Saint-Jean-sur-Richelieu, Quebec, to increase production capacity and establish a research & development facility at its global center of excellence for cable tray manufacturing. This will support rising global demand, especially in the data center segment, and is ABB's second multimillion-dollar investment in a Canadian site in the last 12 months.
The Iberville facility employs 300 people, including production, engineering and quality specialists who design and manufacture cable trays for the North American market and international customers. The integration of new automated equipment, ABB robotics technology and an advanced design lab, along with the more than 32,500 square feet of building improvements, is expected to boost total production capacity of the 102,000 square-foot site by more than 30 percent. Among the products manufactured in Iberville are Microlectric® meter sockets as well as Superstrut® metal framing and Joslyn® Hi-Voltage switches assembled for electric utility customers. Read More–>
---
The latest episode of ABB's technology-focused podcast ABB Decoded discusses technologies for greener shipping, this year's theme of the World Maritime Day on September 29. The theme provides an opportunity to focus on the importance of a sustainable maritime sector and engage in a global dialogue on the topic.
With more than 80 percent of all goods worldwide being transported via ships, and the number expected to significantly increase over the next few years, the imperative of the maritime transport sector to support global sustainability is clear. The marine industry has set ambitious sustainability and carbon neutrality targets in response to the global climate challenge. A key part of ABB's 2030 sustainability strategy is to support customers and suppliers to reduce their emissions and achieve carbon neutrality in ABB's own operations by 2030.
In the podcast Eero Lehtovaara, Head of Regulatory and Public Affairs, Marine & Ports at ABB, talks about increasing engine efficiency, the use of alternative energy sources like hydrogen or electricity, and how digital technologies can help create autonomous solutions to support greener shipping. In addition, he discusses the importance of evolving technologies in line with changing marine regulations. Read More
---
ABB is progressing discussions with relevant authorities regarding the remaining matters related to the legacy Kusile project in South Africa awarded in 2015. Consequently, ABB will make a non-operational provision of approximately $325 million which will be reflected in Income from operations in the third quarter 2022 results, with a similar cash flow impact expected in subsequent quarters. Based on these discussions, ABB does not believe that it will need to take any material additional provisions relating to these matters. The company continues to cooperate fully with the respective authorities and hopes to reach a final settlement with them in the near term.
ABB (ABBN: SIX Swiss Ex) is a leading global technology company that energizes the transformation of society and industry to achieve a more productive, sustainable future. By connecting software to its electrification, robotics, automation and motion portfolio, ABB pushes the boundaries of technology to drive performance to new levels. With a history of excellence stretching back more than 130 years, ABB's success is driven by about 105,000 talented employees in over 100 countries. Read More
---
Nearly half of the carbon offsets held by energy company Centrica on behalf of its UK business and residential customers have such a poor reputation that the EU banned them from its own emissions trading system in 2013.
Centrica, which owns British Gas, says it is committed to a cleaner and greener future.
Like lots of companies involved in fossil fuels, Centrica compensates for its own pollution and boosts its climate credentials by purchasing credits from projects around the world that reduce or avoid greenhouse gas emissions.
This is called offsetting, and typically involves things like tree planting or nature restoration projects.
But it is an industry that has long been criticized for a lack of transparency and consistent standards. Read More
---
Baker Hughes Rig Count
U.S. Rig Count is up 1 from last week to 765 with oil rigs up 2 to 604, gas rigs down 1 to 159 and miscellaneous rigs unchanged at 2.
Canada is down 2 to 213 rigs.
Canada Rig Count is down 2 from last week to 213, with oil rigs down 4 to 144, gas rigs up 2 to 69.
---
OilandGasPress Energy Newsbites and Analysis Roundup |Compiled by: OGP Staff, Segun Cole @oilandgaspress.
Disclaimer: News articles reported on OilAndGasPress are a reflection of what is published in the media. OilAndGasPress is not in a position to verify the accuracy of daily news articles. The materials provided are for informational and educational purposes only and are not intended to provide tax, legal, or investment advice.
Information posted is accurate at the time of posting, but may be superseded by subsequent press releases
Please email us your industry related news for publication info@OilAndGasPress.com
Follow us: @OilAndGasPress on Twitter |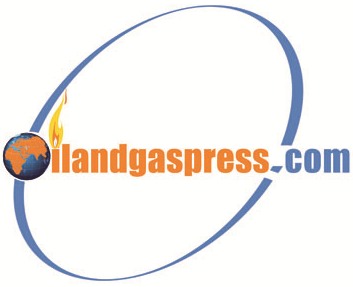 Oil and gas press covers, Energy, Climate, Renewable, Wind, Biomass, Sustainability, Oil Price, LPG, Solar, Marine, Aviation, Fuel, Hydrogen, Electric ,EV, Gas, News and Analysis